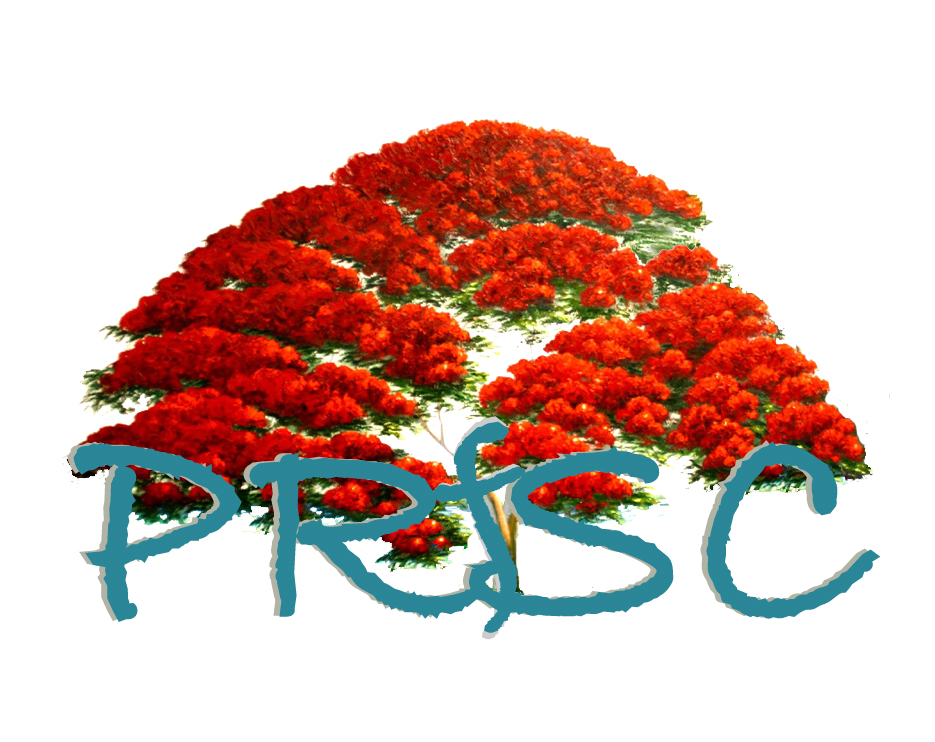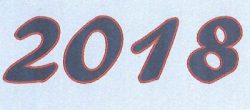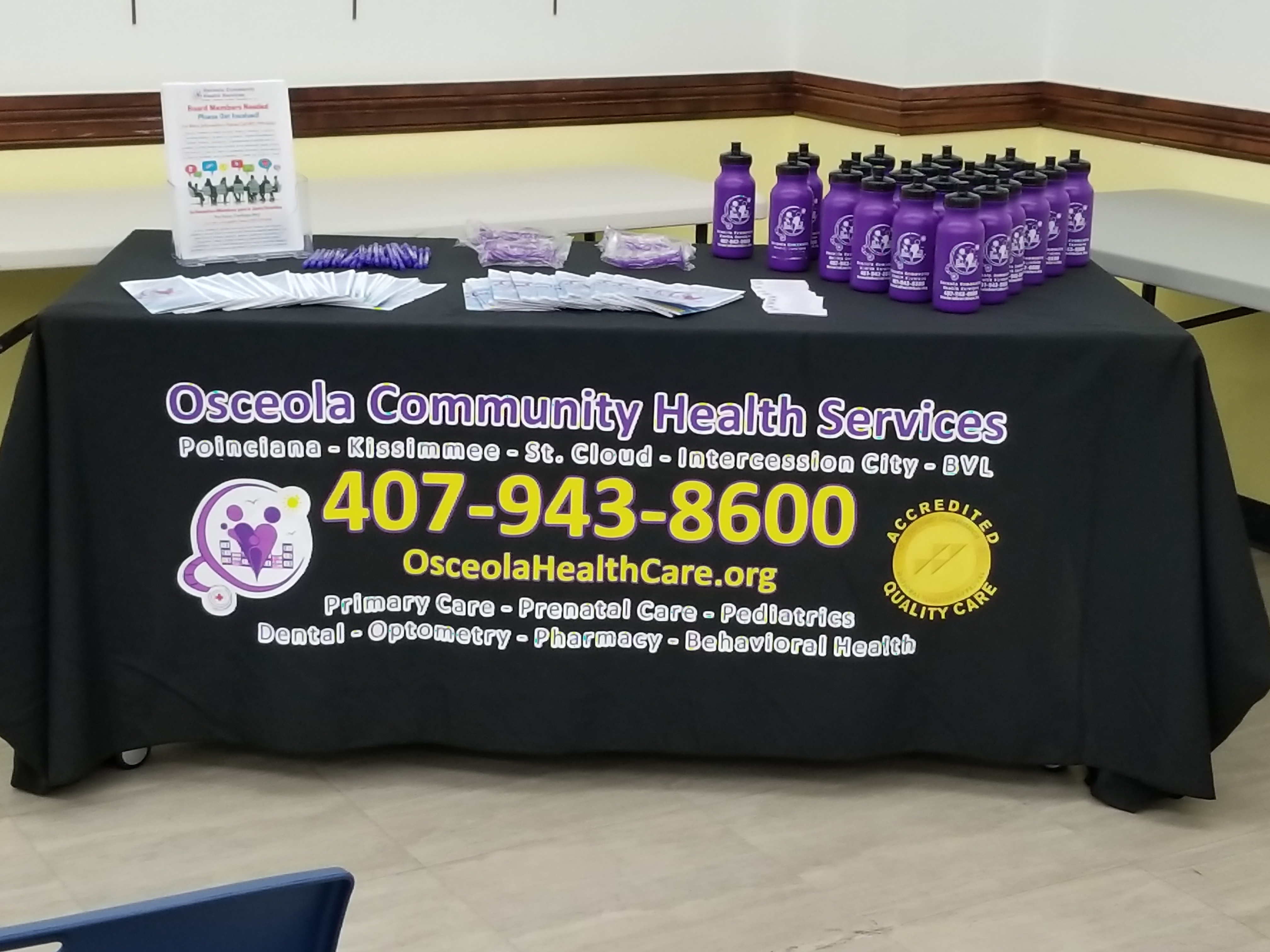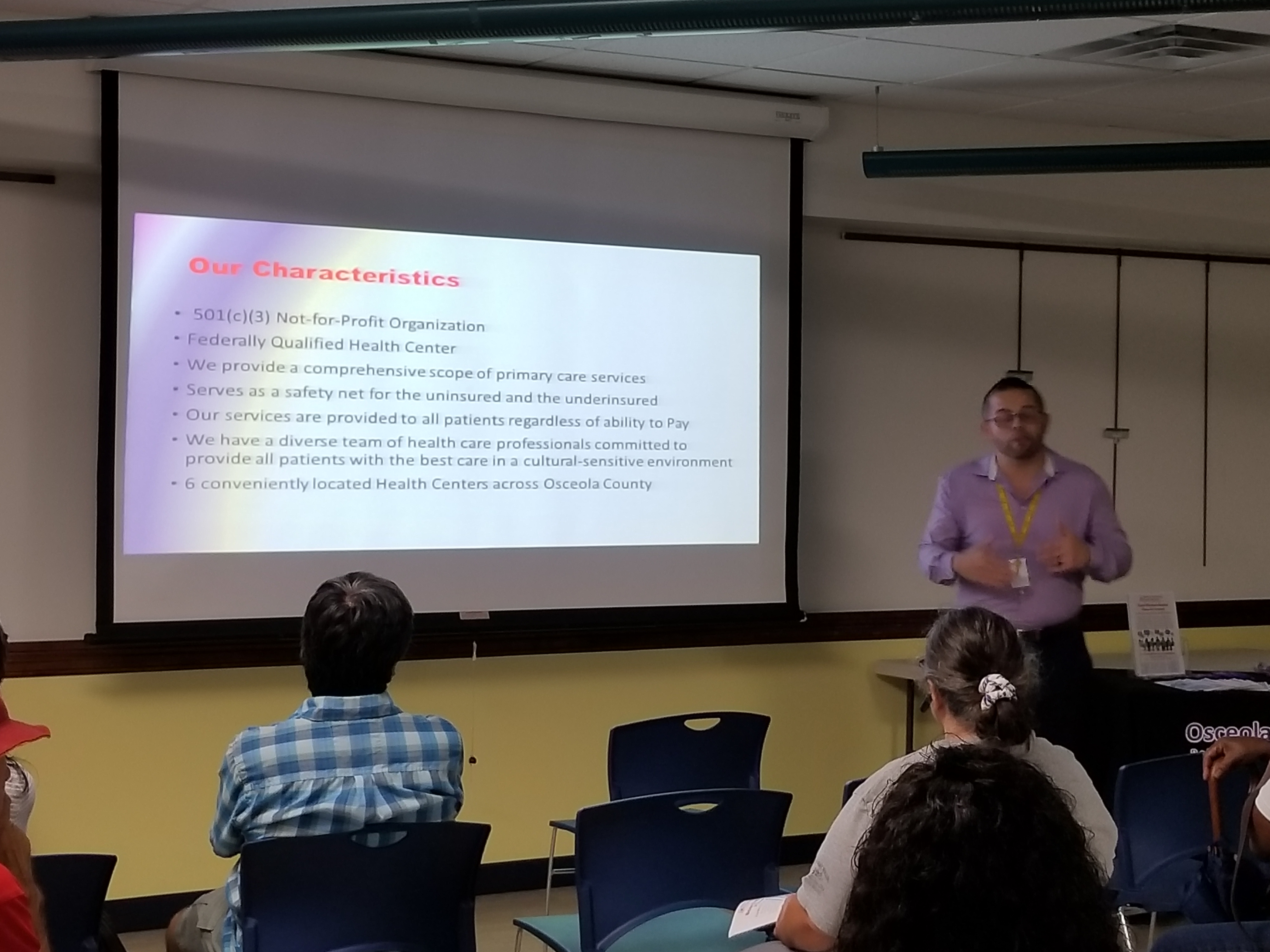 Our Next meeting will be participation in the annual Poinciana Hispanic Heritage Festival to be held at Vance Harmon park on Sunday October 14,2018. Our PRFSC booth will feature Osceola Community Health Services who provide healthcare services for Poinciana residents and families who are unable to obtain such services because of insurance or income problems.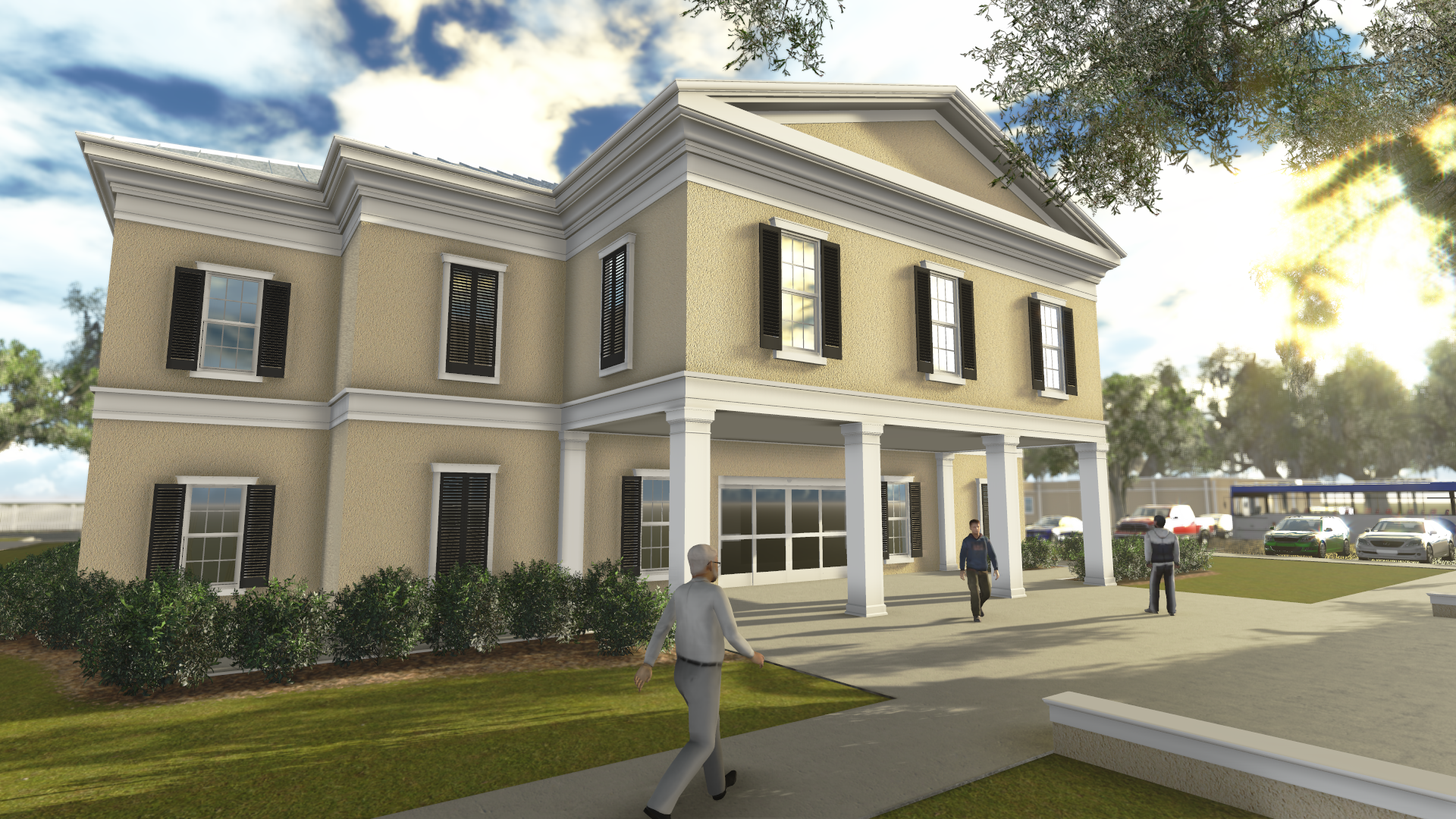 Our September 10,2018 meeting featured Osceola Community Health Services talking about the services they offer to Poinciana residents.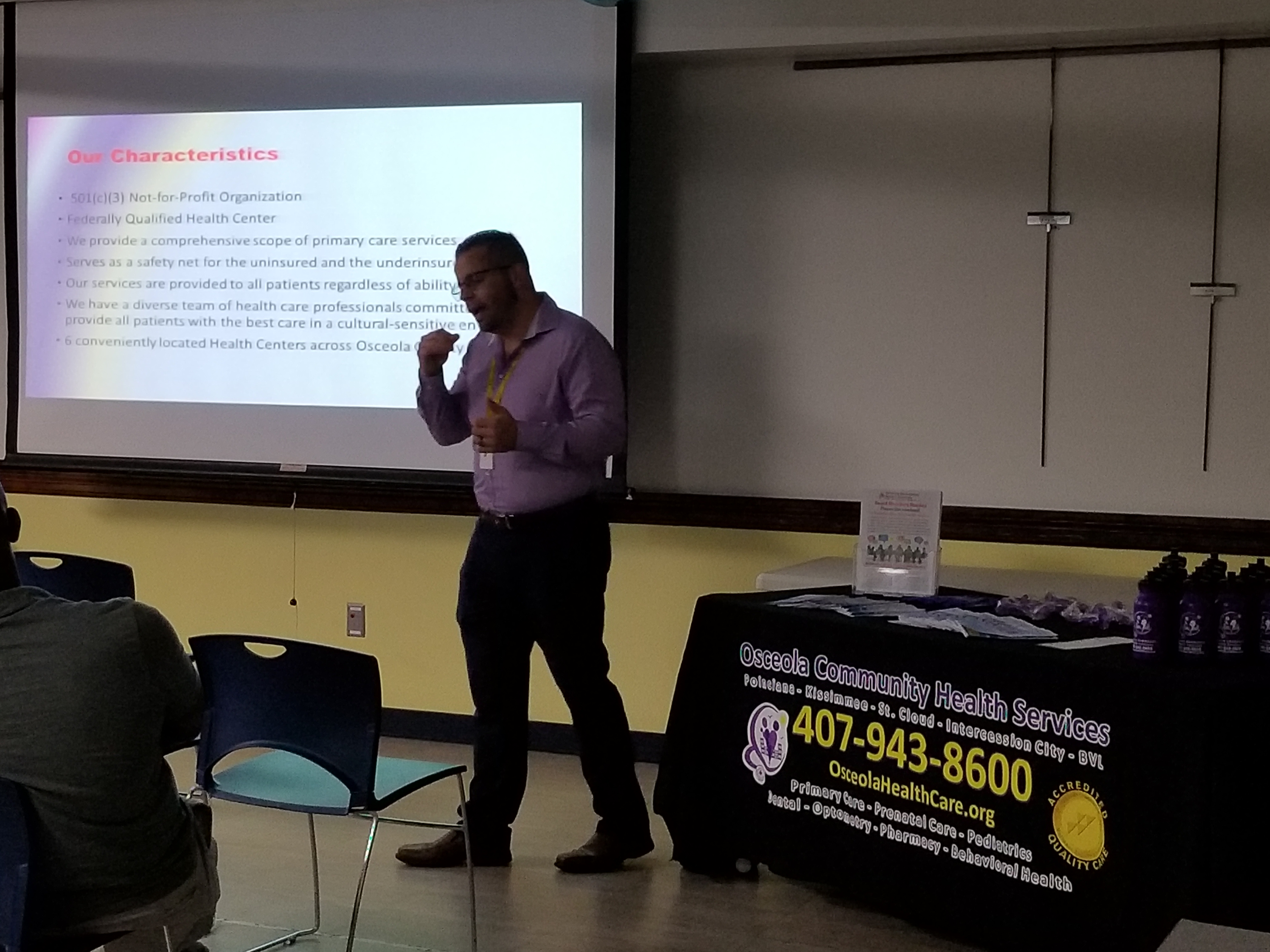 Osceola Community Health Services provides primary care and other healthcare services to Poinciana individuals who require low cost healthcare due to low income or lack of insurance.