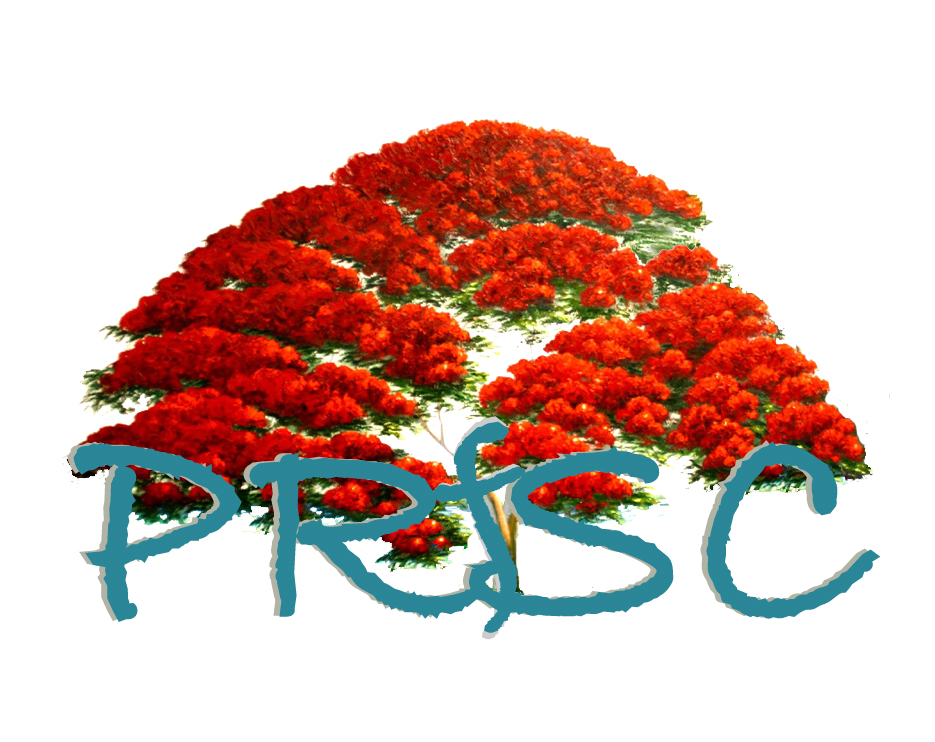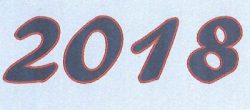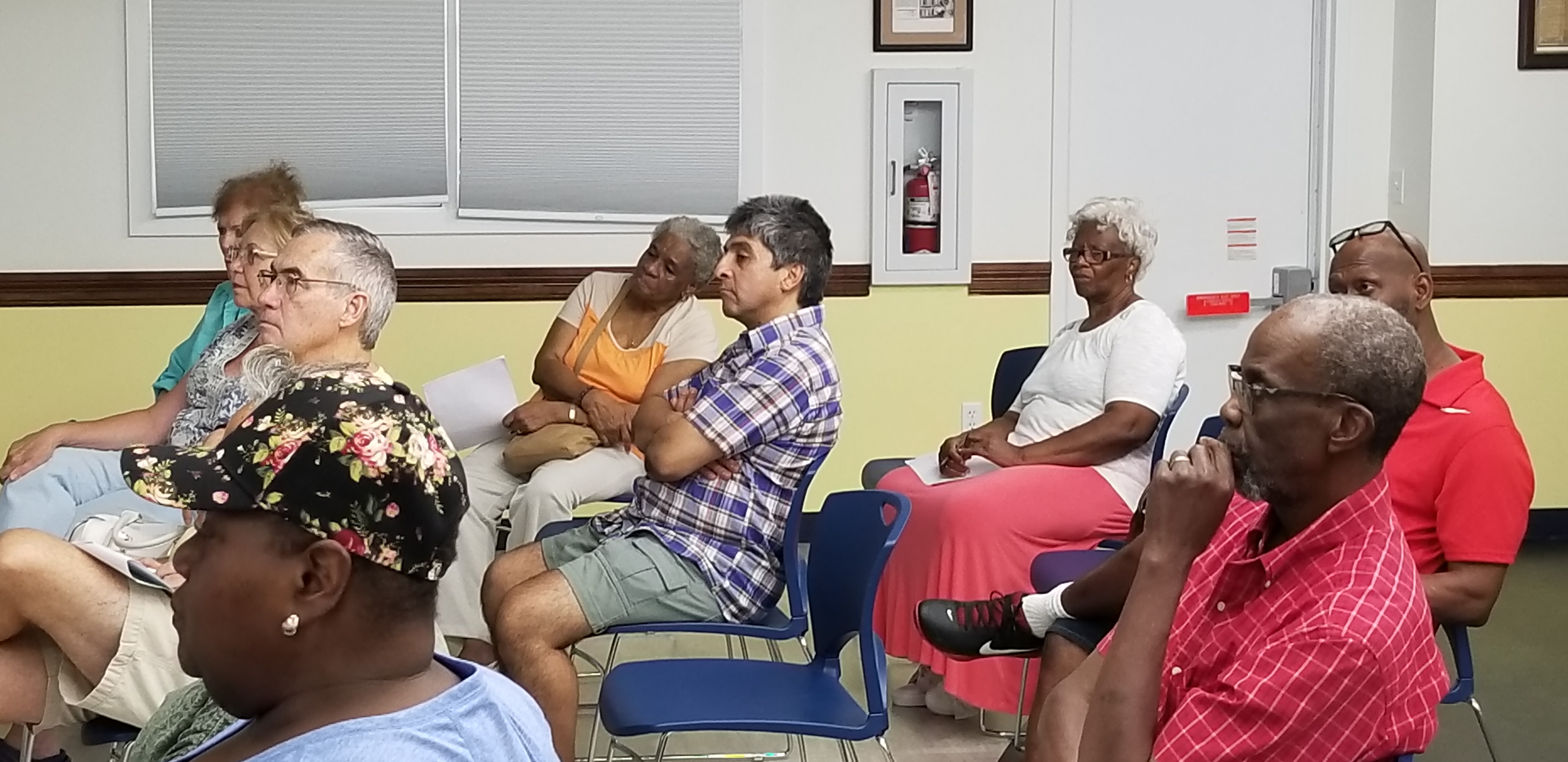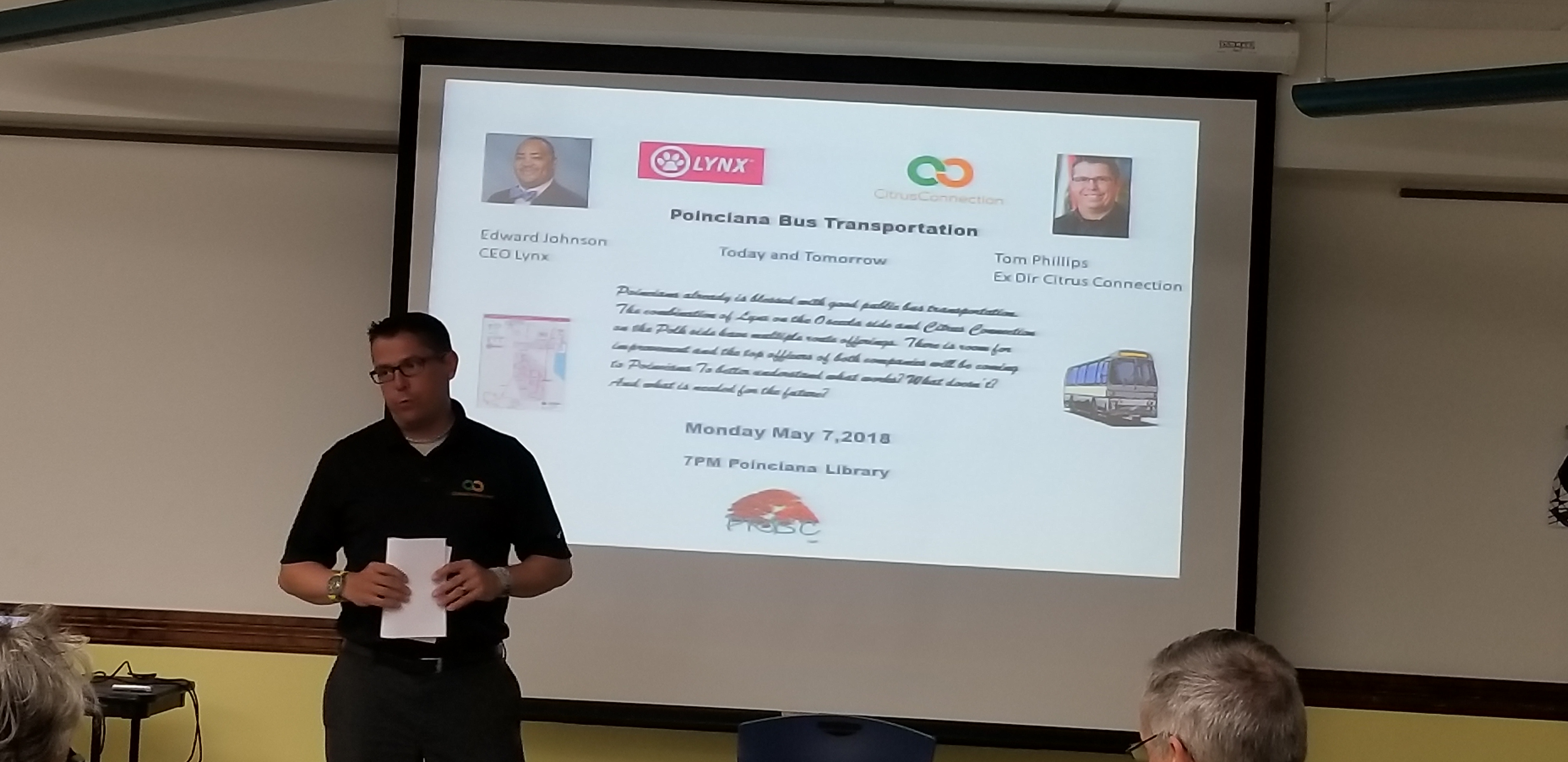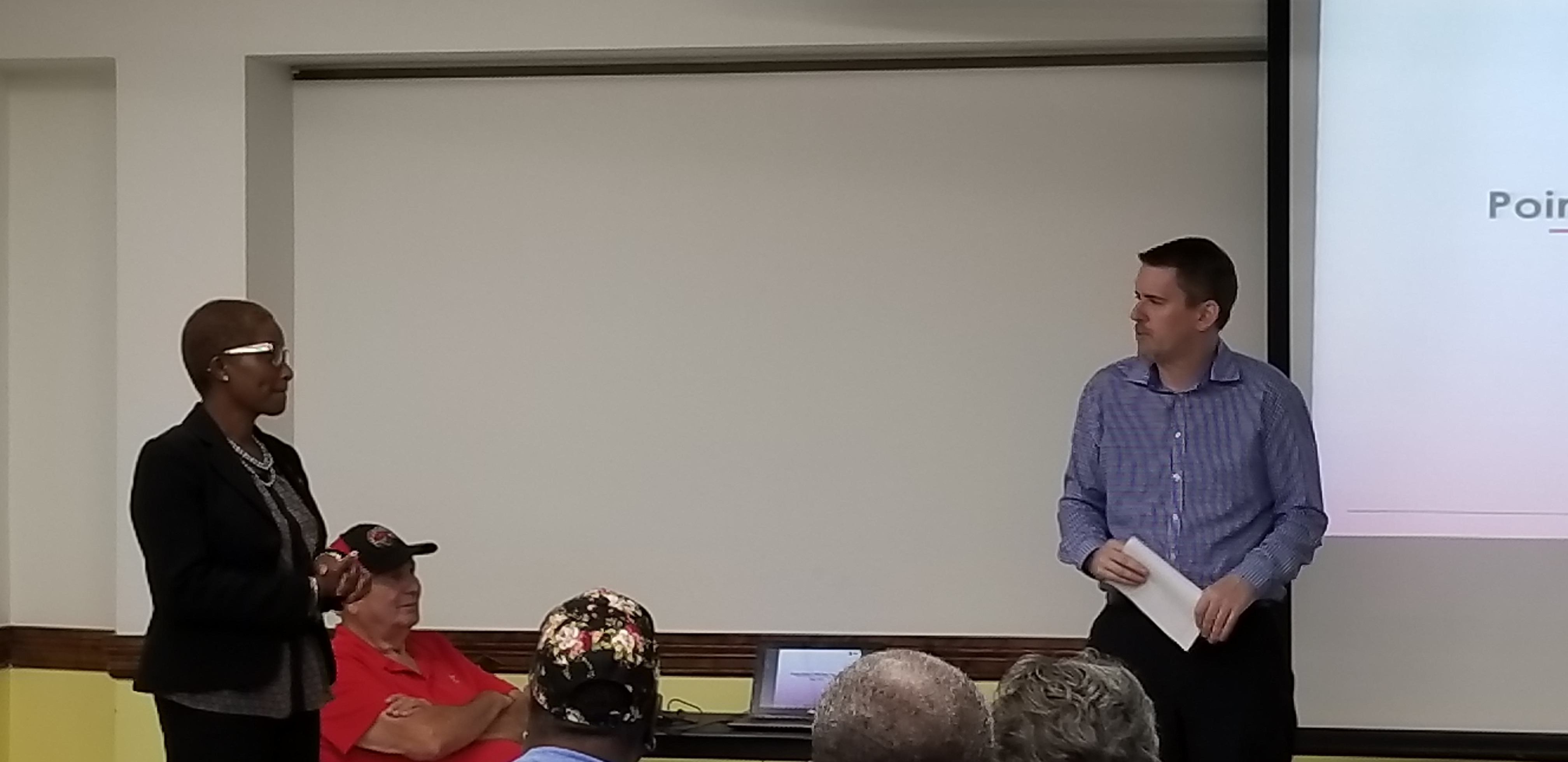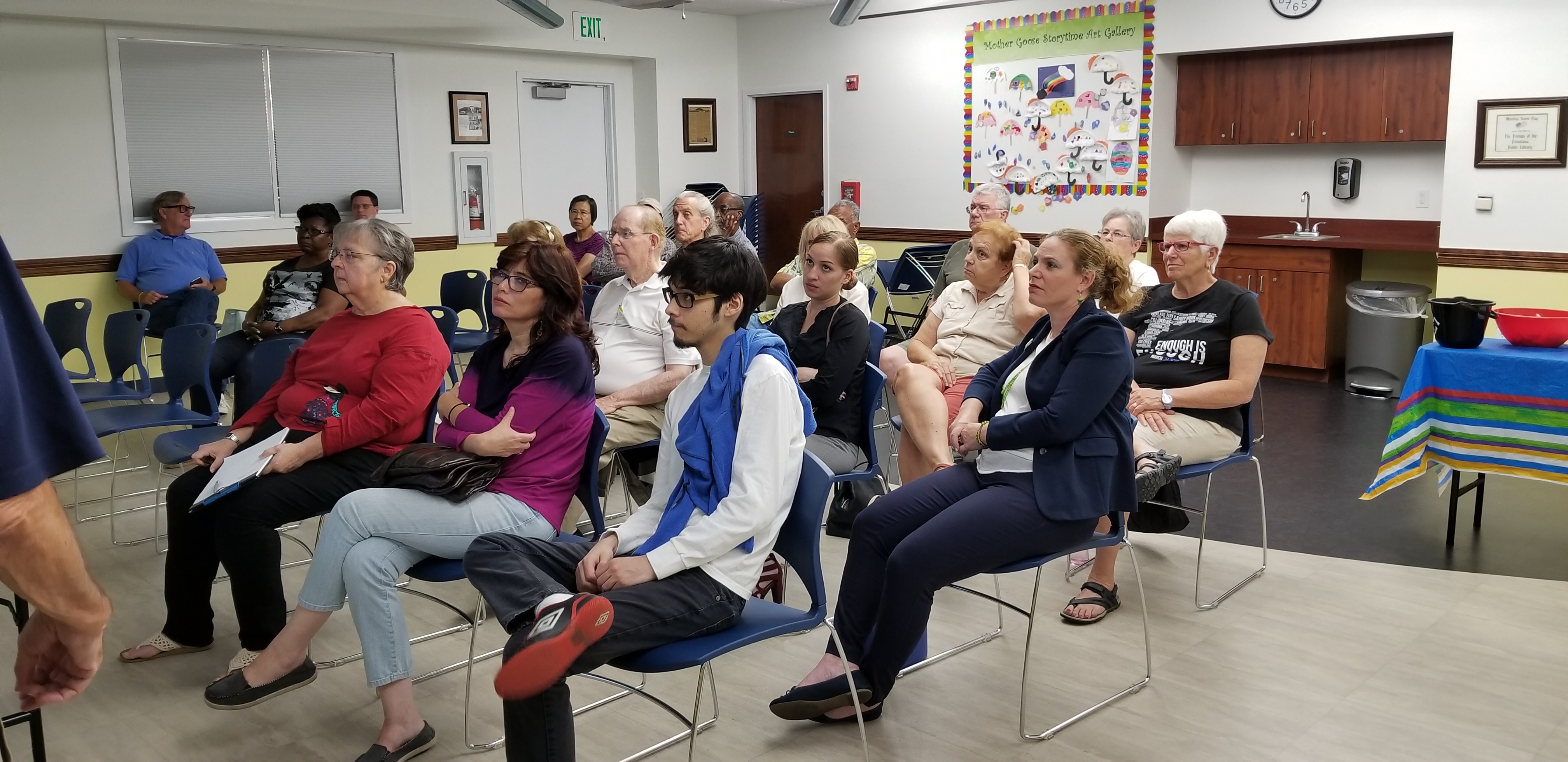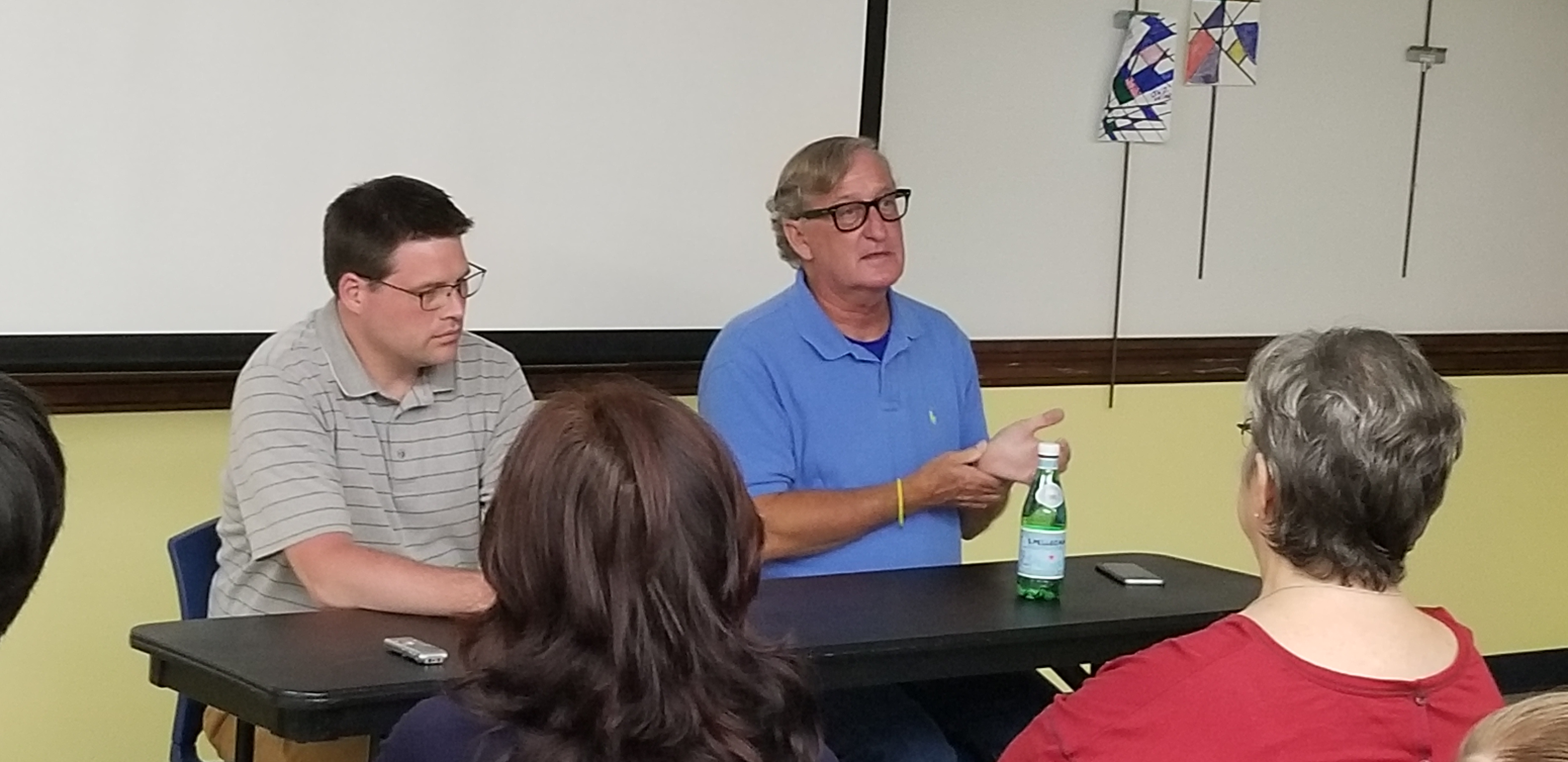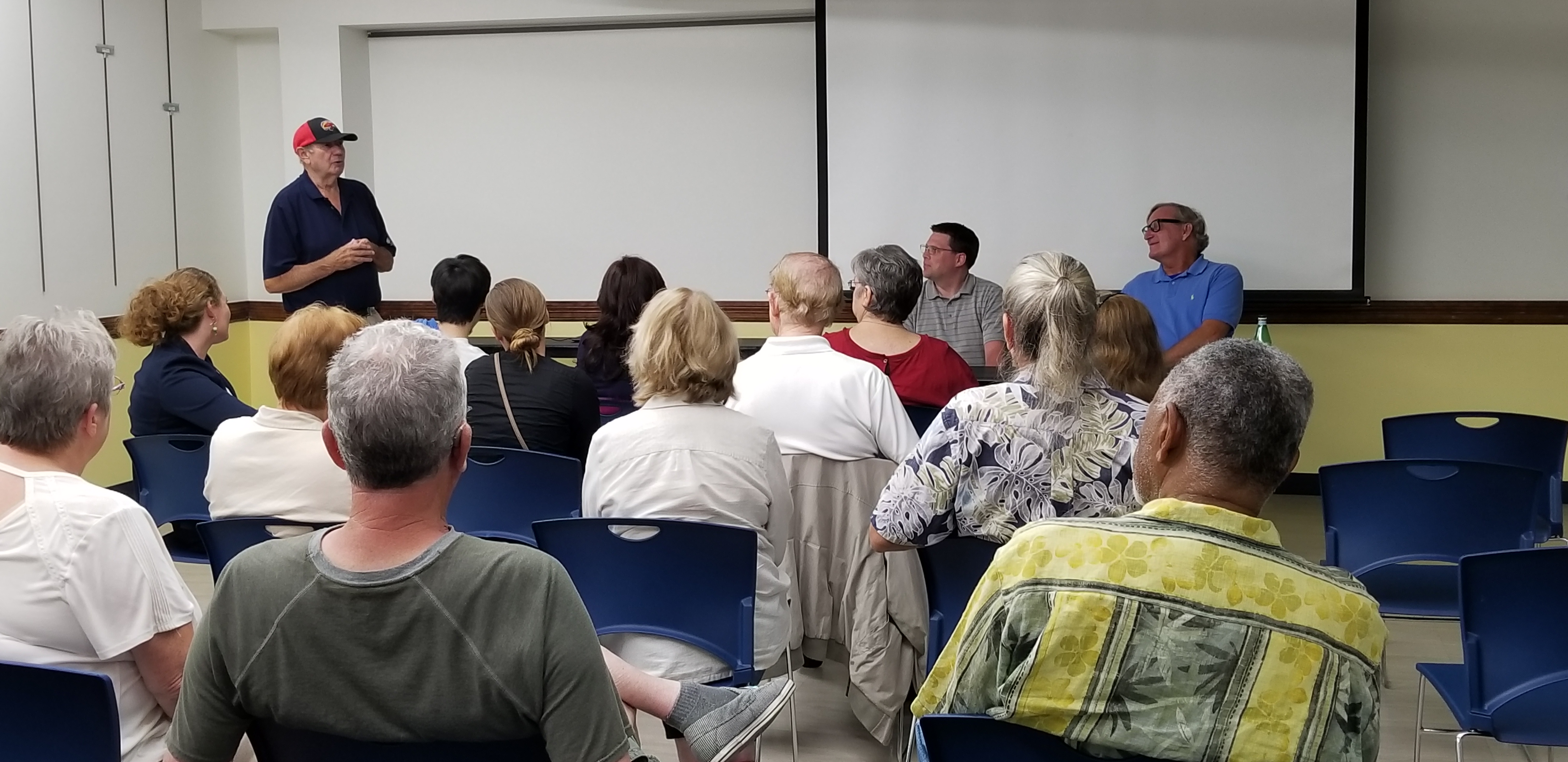 There will be a community Town Hall meeting on Thursday May 24,2018 starting at 6PM at New Dimensions High School Auditorium featuring State Representative John Cortes who represents Poinciana Villages 1 and 2.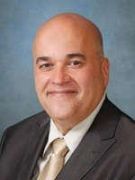 On Monday May 7,2018 7PM at the Poinciana Library PRFSC  hosted the Lynx Director of Service Planning and the Manager of Service Planning along with Tom Phillips  the Executive Director of Citrus Connection,to provide an update on plans for bus transportation in the Poinciana area. Topics discussed will included current service offerings, future plans including connection to the new Sunrail Station as well as other enhancements.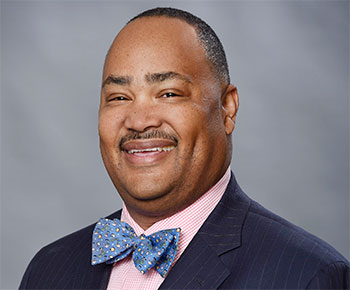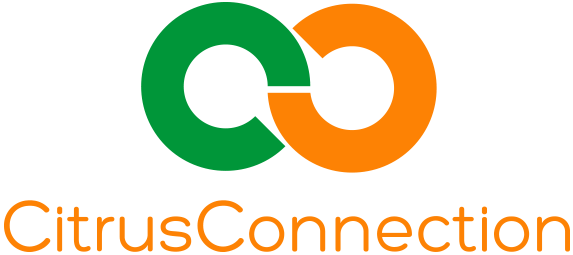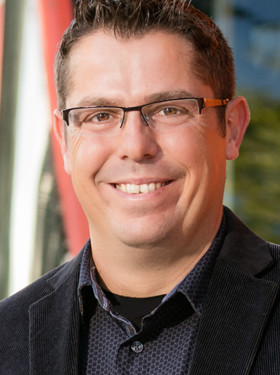 Dr Bruce Anderson, Professor of American History, Government and Civics at Florida Southern College in Lakeland and a newspaper Political Science columnist came to Poinciana 7PM Monday April 30 at the Poinciana Library to share his views on the current and future political situations in Florida and the United States.