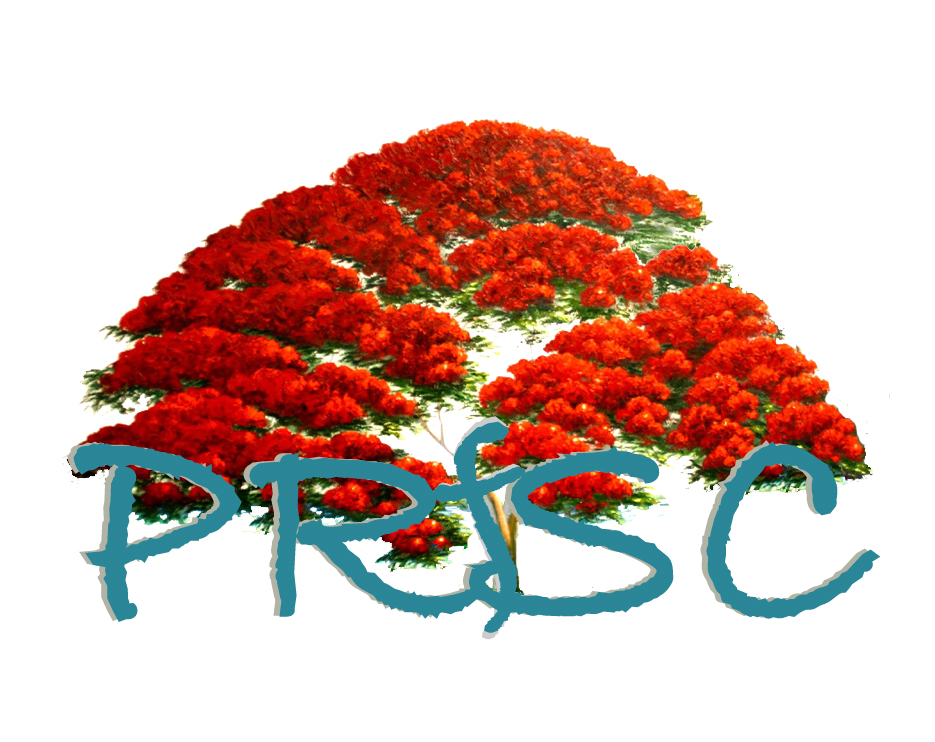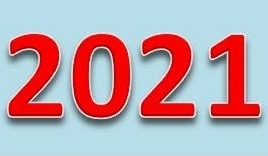 Poinciana Parkway Extension
At their Oct 10,2019 Central Florida Expressway Authority Board meeting the Poinciana Parkway Extension project (formerly called I4 Connector) was approved for construction start
The Poinciana Parkway Extension project actually is a combination of multiple projects to be done by Central Florida Expressway Authority, Osceola County and Florida Department of Transportation ( FDOT)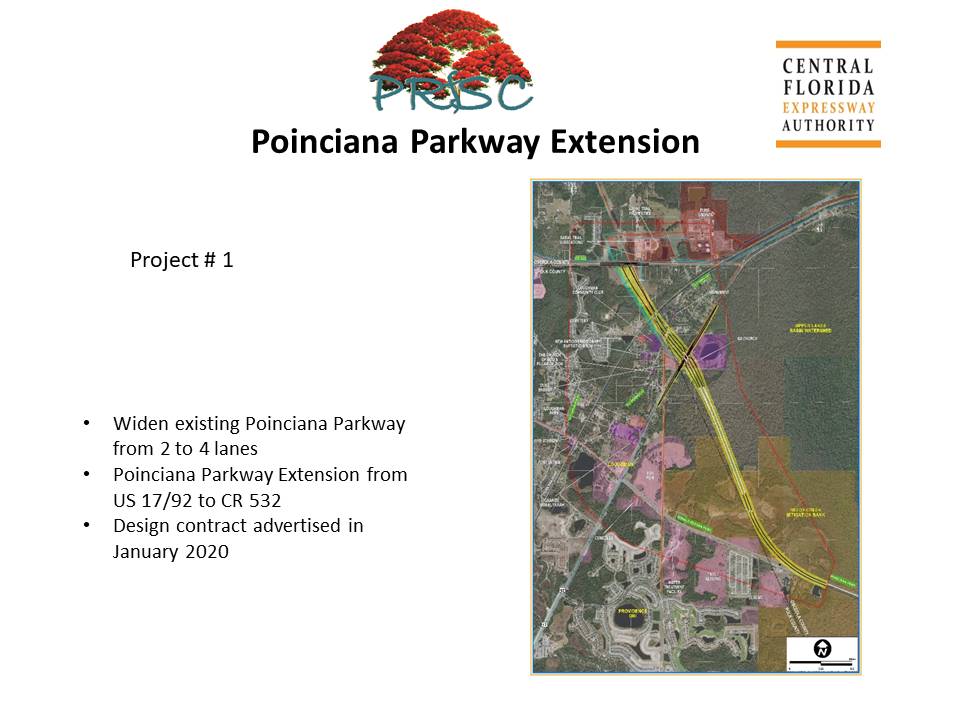 This project will extend the north end of the expanded Poinciana Parkway to an overpass intersection at 17/92 and then terminate at Osceola CR 532. There will no longer be an exit onto Ronald Reagan which will become a local road serving the new housing developments. There will be no additional toll gantry for traffic exiting the parkway at 17/92. There will be an additional toll gantry added for traffic continuing to CR532. Design work for this project will start in 2020 with construction starting in 2022 estimated to be completed in 2024
At the same time Osceola County will expand CR532 to four lanes between 17/92 and Old Lake Wilson Rd.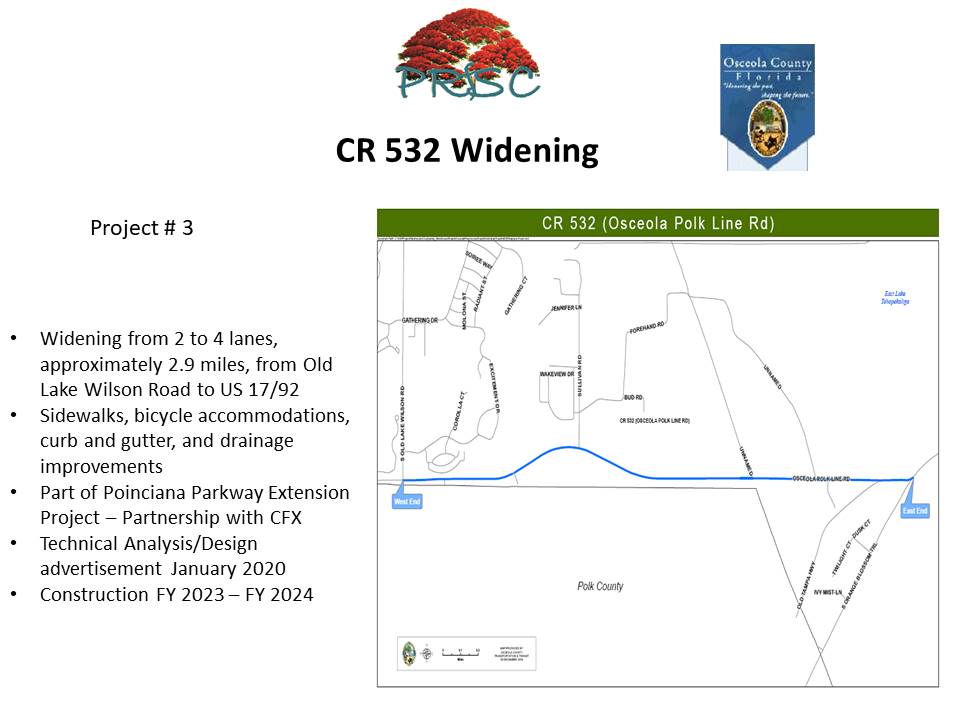 In order to handle the increased traffic volumes generated by the Poinciana Parkway Extension Osceola County will be widening CR 532 between 17/92 and Lake Wilson Road. Engineering for this project will start in 2020 with completion concurrent with the 2024 completion date for the Poinciana Parkway Extension

An additional project to be constructed by FDOT and Osceola County will upgrade the I4 Champions Gate interchange to a Diamond Interchange to relieve the traffic congestion that exists today at the Champions Gate I4 interchange
Additionally FDOT will add additional lanes to I4 between the 429 interchange and the Chanpions Gate interchange to significantly relive the rush our traffic bottleneck that exists today on I4.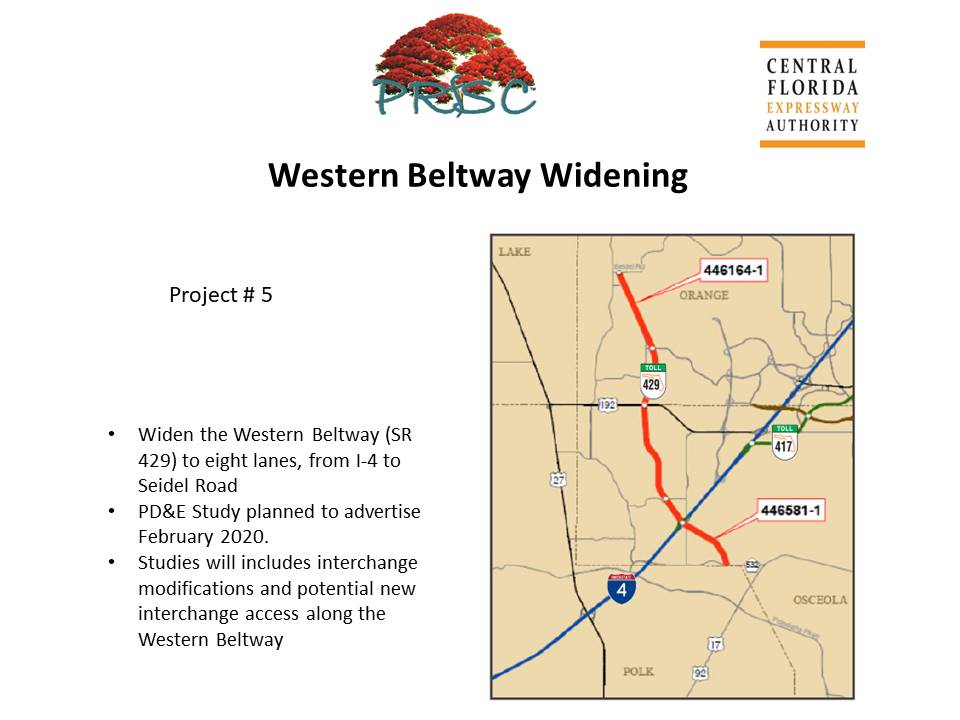 In addition FDOT has started a study to complete the connection of Poinciana Parkway Extension to the I4 interchange at SR429.  No target date for construction has been set. Completion of this project will finally provide a direct toll road connection between I4 and Poinciana