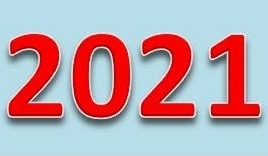 PRFSC  Making Poinciana A Better Place to Live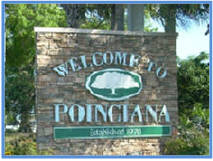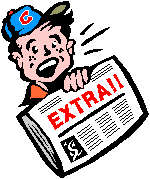 Judge us not by what we say but what we do. Measure us by our accomplichments




Beginning as soon as February 2021 the Central Florida Expressway Authority (CFX) will be widening SR 538/Poinciana Parkway from Ronald Reagan Parkway to County Road 580/Cypress Parkway.
Poinciana Toll Road Projects Continue in spite of the COVID-19 virus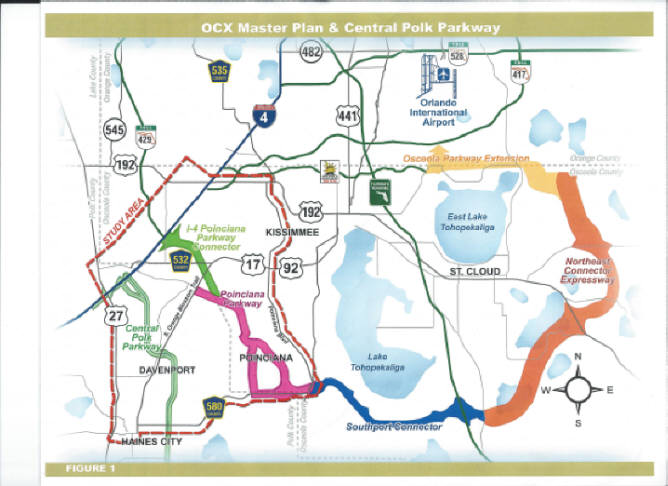 Between the Central Florida Expressway Authority and two counties in spite of the Pandemic road projects to help the Poinciana traffic situation continue to make progress. These include the following projects:
Poinciana Parkway Expansion
Poinciana Parkway Extension
Southport Connector
CR 532 and I4 Intersection improvements
Many more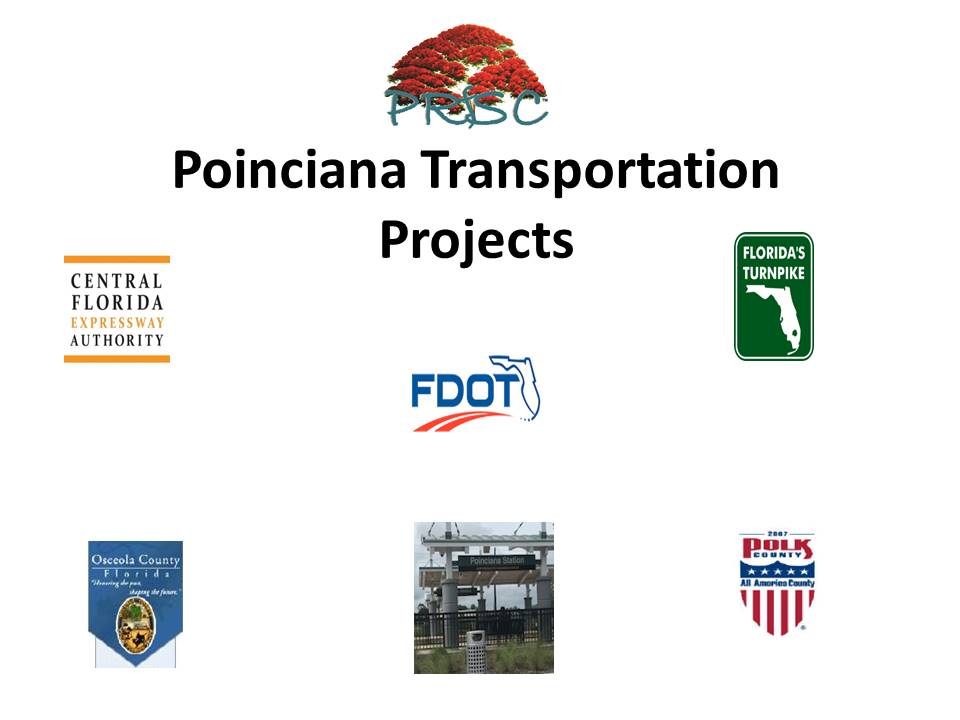 County and State Road projects for Poinciana are continuing
Construction on CR580 is completed so that the road is now open. Construction continues to add turning lanes and install new traffic signals needed because of increased traffic.
Polk County is has published the study plans for the expansion of Cypress Parkway to 4 lanes between Poinciana Parkway and Marigold
Current plans according to Polk County show the design work for the project to be completed in an estimated 18 to 24 months. Construction is estimated to start in early 2024 with completion in late 2025 or 2026.
Osceola County has completed the new bridge crossing the railroad tracks on Hoagland Blvd. Plans for the Expansion of the 17/92 Pleasant Hill intersection and the expansion of 17/92 are continuing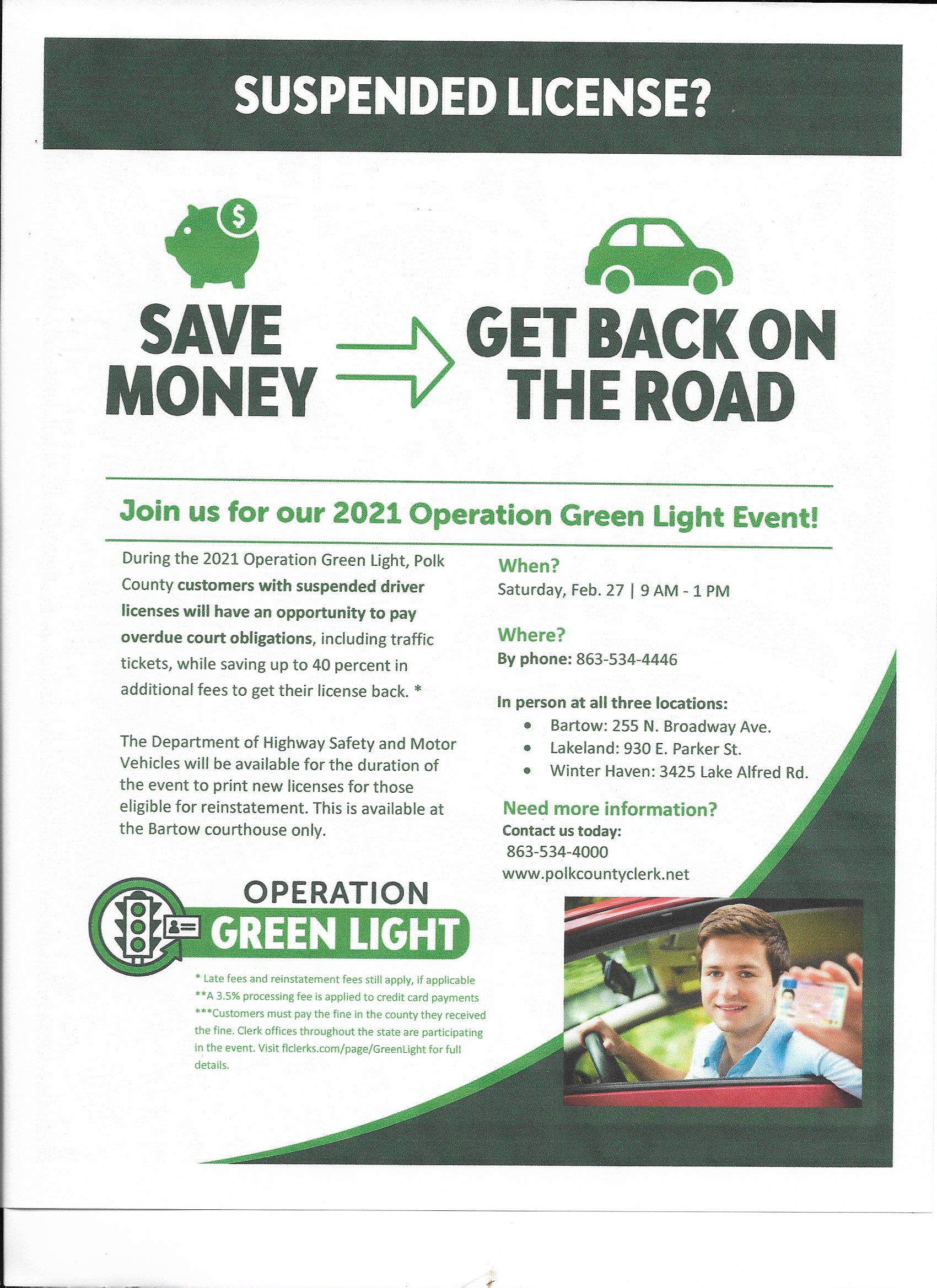 On Saturday February 27 Polk County Clerk of Court Stacy Butterfield's office will be participating in a statewide initiative called Operation Green Light. 
During the initiative , customers with suspended driver licenses have the opportunity to pay overdue court fees, including traffic tickets, while saving up to 40 percent on additional fees. Once the fine is paid in full, customers can proceed with having their driver's license reinstated. Customers can participate by calling the county clerk of courts or visiting any of their three locations. At the Bartow Courthouse only there will be representatives of the Department of Highway Safety and Motor Vehicles available to print new licenses.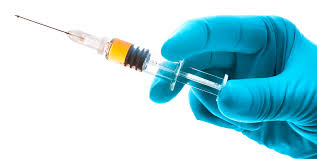 Covid-19 Vaccination Availability in Central Florida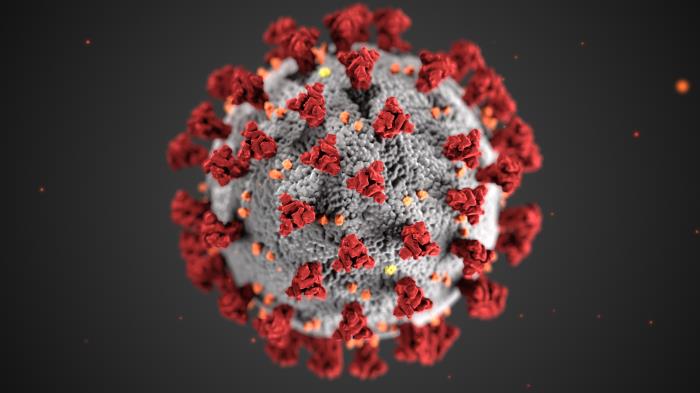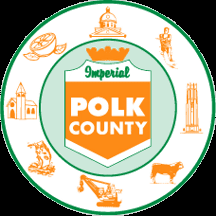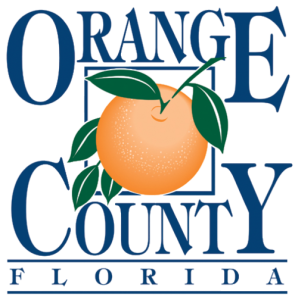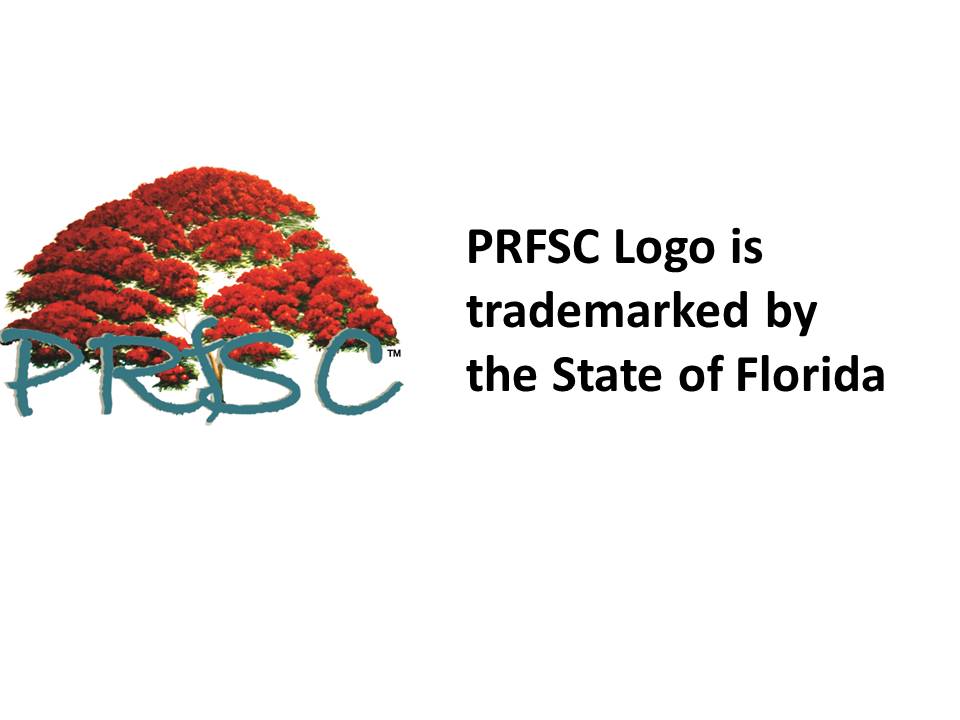 Website Last Updated  Feb 22, 2021





Spring is here! More people are getting their Covid-19 Vaccinations and it is time to return to business. On Saturday March 6,2021 Keep Polk County Beautiful, PRFSC and the kids from New Dimensions High School will be doing a Poinciana Road Cleanup. Volunteers will be needed to help supervise the kids and host a Pizza  Party for the kids afterward at the school. All activities will be out doors, socially distant and following CDC Guidelines.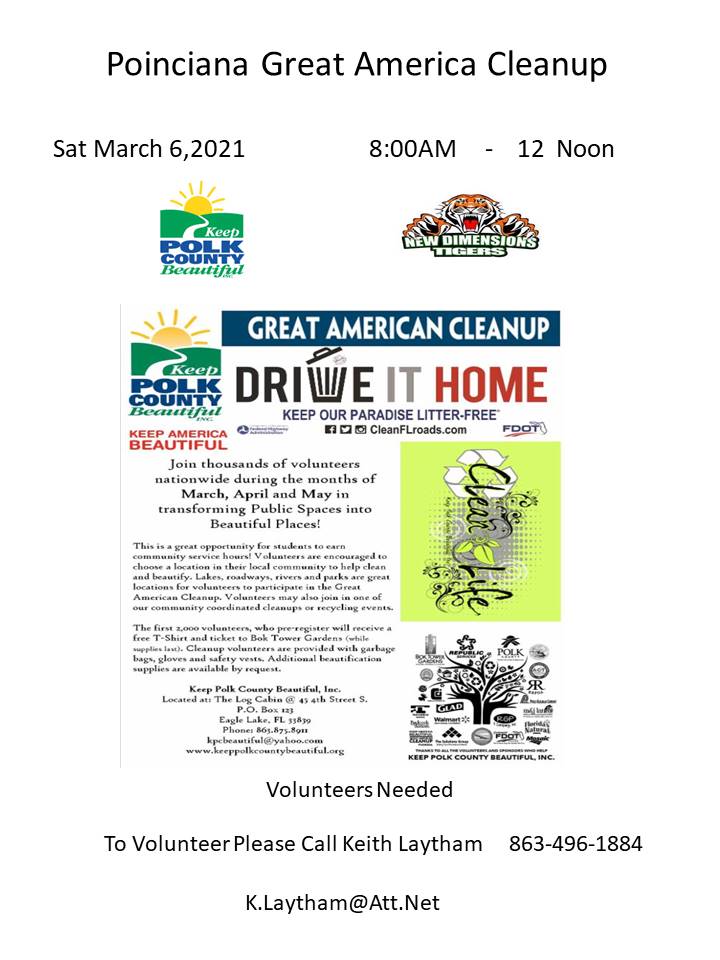 Polk's Citrus Connection public transit announces its largest expansion in nearly 20 years including link to Poinciana SunRail Station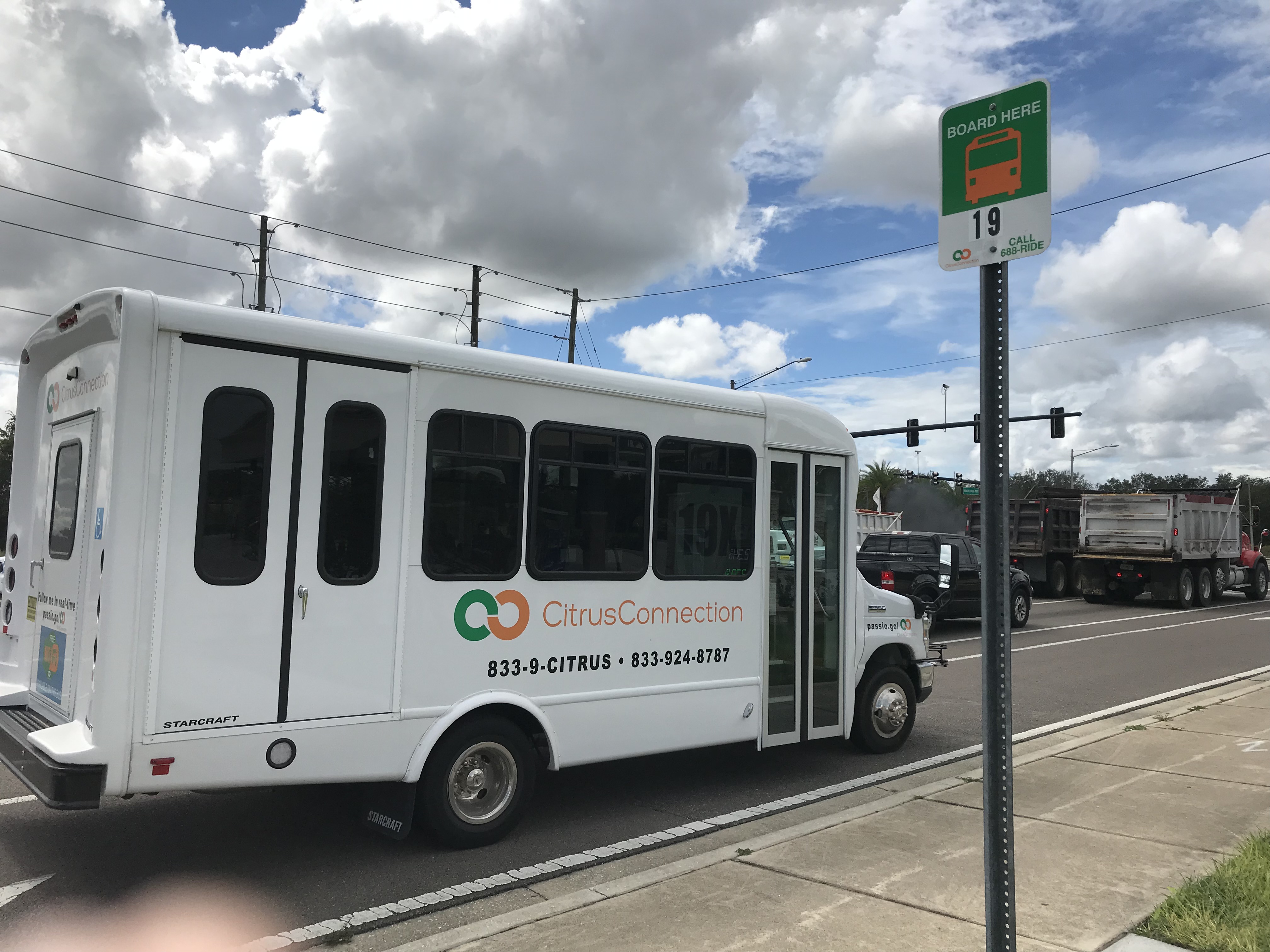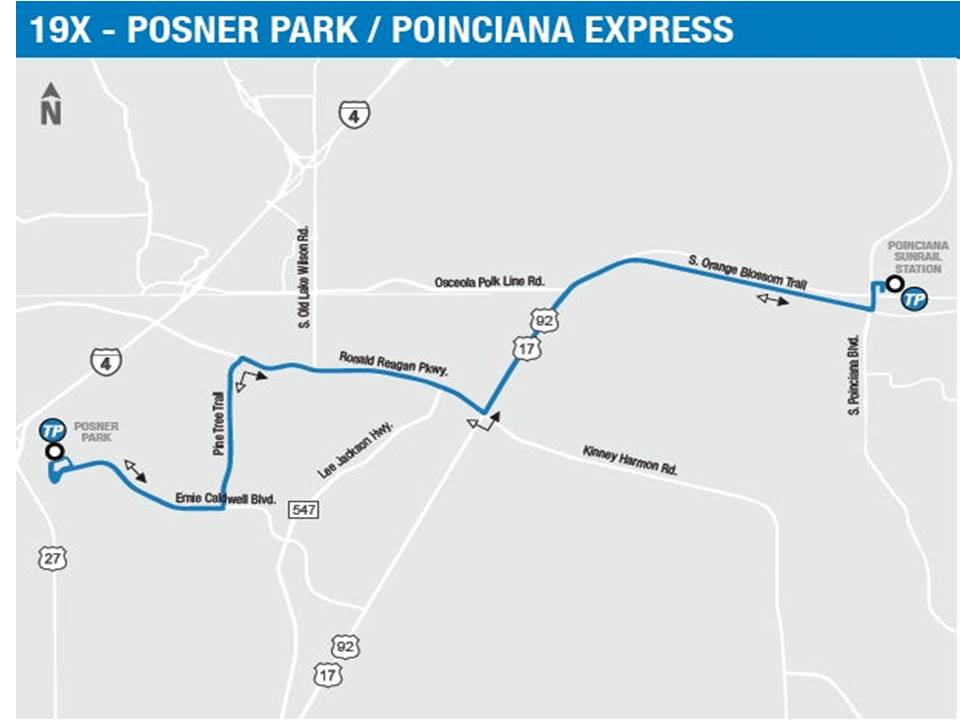 Polk County Citrus Connection takes of Polk Poinciana Bus routes operations
Polk County Citrus Connection  (http://ridecitrus.com/ ) takes over Polk Poinciana Bus Routes.  The neighborhood 603 pick-up buses that used to be run by Lynx now provide the same service using the smaller Citrus Connection 603 buses.
The Haines City Bus route is now called 16X.
More can be learned by checking their web site or by contacting them at 855-765-5287 to check schedules or schedule a bus pickup.