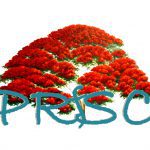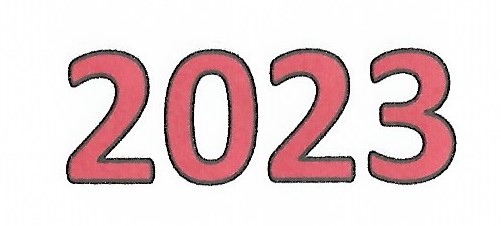 PRFSC  Making Poinciana A Better Place to Live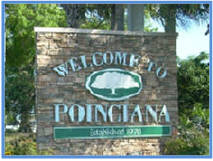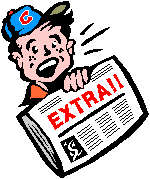 Judge us not by what we say but what we do. Measure us by our accomplichments


Polk County Commission approves new Creek Ranch Development on Lake Hatchineha Road
This project will consist of new development on hundreds of acres privately owned on Lake Hatchineha Road in Poinciana. It will include new homes, desperately needed commercial, land offered to the copunty for a new Poinciana High School plus 650 acres of forever preservation area between Lake Hatchineha and the rest of Poinciana. 
On July 25,2023 Poinciana Area Council ( PAC ) hosted a community meeting where Central Florida Expressway Authority ( CFX) and Osceola County presented the latest status of local Poinciana Road Projects and in particular the Southport Connector project.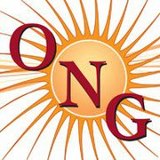 There was an article published that same day by the Osceola News Gazette describing the meeting.
The meeting consited of presentations by both CFX and Osceola County. At the end of the presentations there was a question and answer session. 
To sum up the situation the presenters at the meeting showed that the current  Southport Connector PD&E study that was started in 2020 is proceeding and nearing completion. The purpose of the study is to build a toll road to connect the south end of the Poinciana Parkway to the Florida Turnpike and St. Cloud. 
Multiple allignments south of lake Toho are being evaluated. The only alignment connecting Poinciana Parkway to Pleasant Hill that is being considered is to use the 300 foot right of way on Cypress Parkway. All other possible alignments including using as an alternate KOA or building and entirely new road crossing Reedy Creek or Disney Wilderness Preserve south of Cypress Parkway have been rejected.
CFX is still looking at possible options for building the elevated road along Cypress Parkway. Some of those options were described at the meeting.
Polk County School Board is looking at two options for a new high school in Poinciana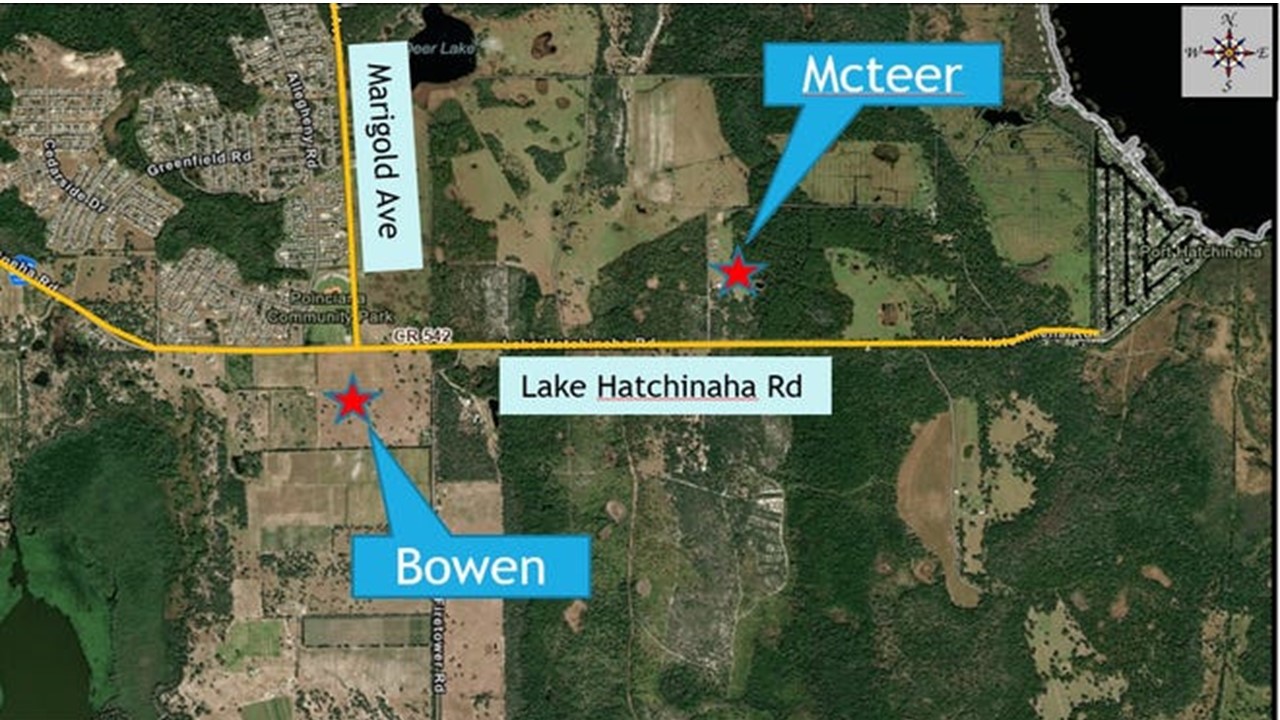 Both options are on Lake Hatchineha Road near the Village 7 Community Park
Polk County is starting to evaluate expansion of SUNRAIL into Polk County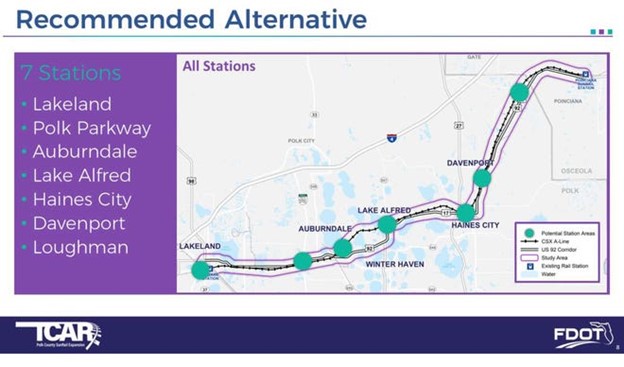 On December 4,2023 starting at 10AM the kids from New Dimensions High School will be presenting their latest version of Living Wax Museum for Solivita. This event will feature kids dressed in costumes representing historical figures from American and World History. Each character will recite biographical information about the character they represent.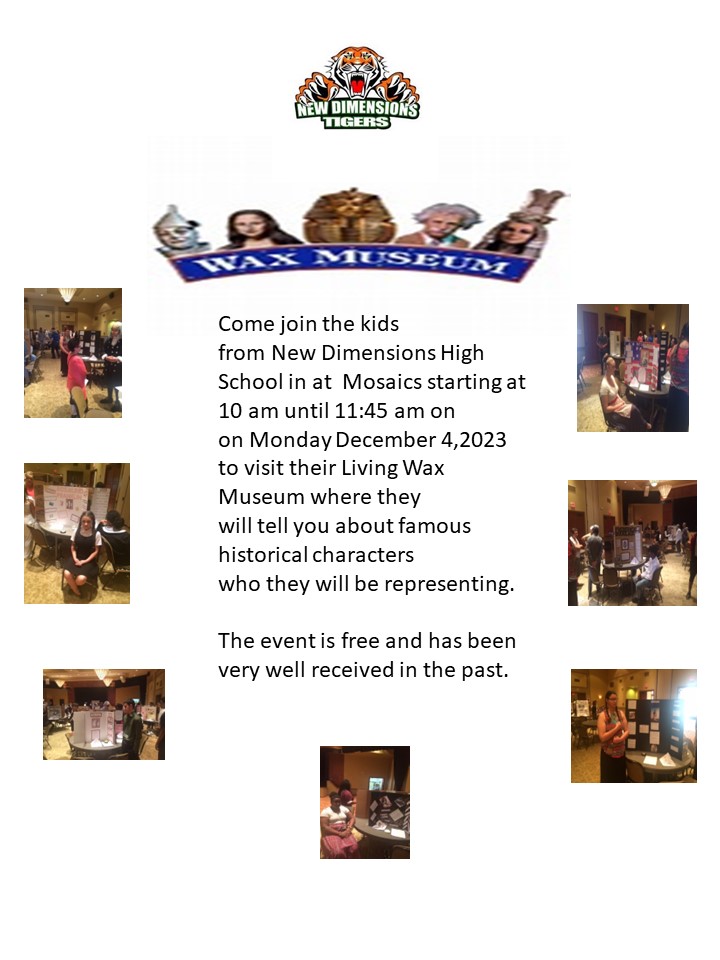 This event has been presented in the past and always been well received. The event is free. Mark you calendars and stop by Mosaics to spent some time enjoying meeting some historical characters.
We want to thank all the volunteers who helped to make our Sept 30,2023 Cleanup a Great Success. We had about 40 kids plus 15 Adult volunteers for the cleanup event plus tahe Pizza party. We especially want to thank all those who made financial contributions via the GoFundMe page and with checks.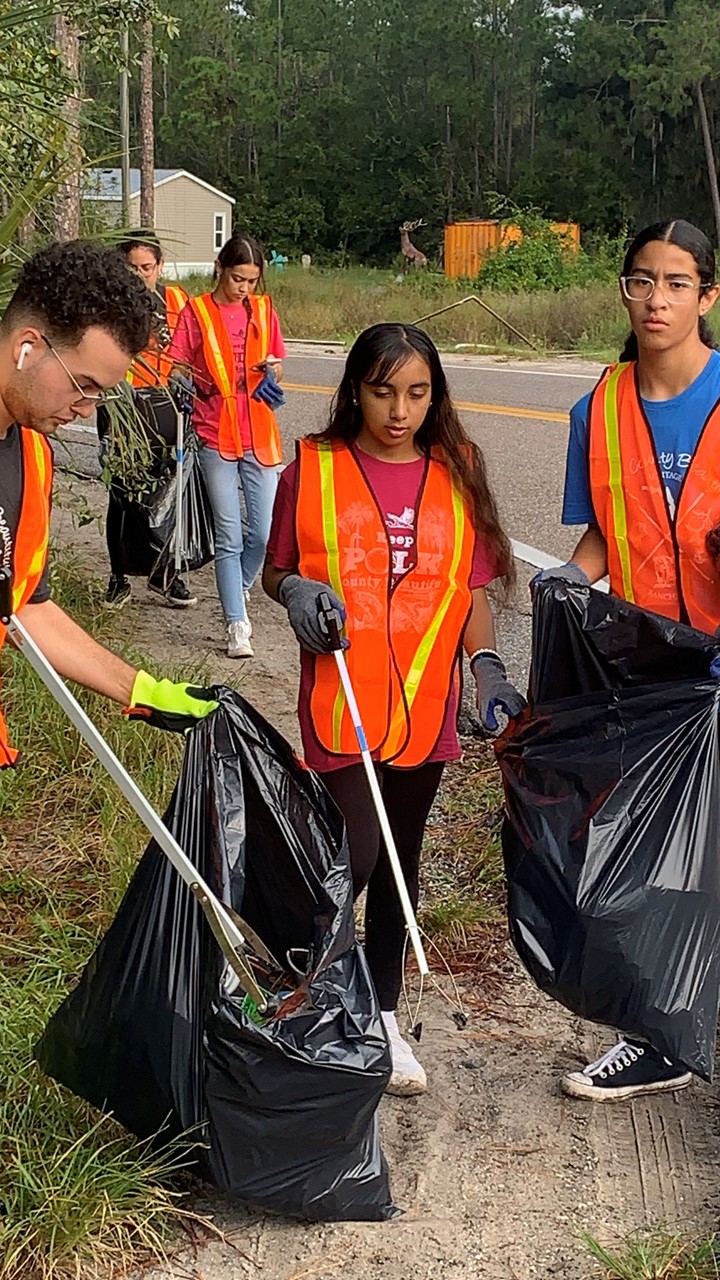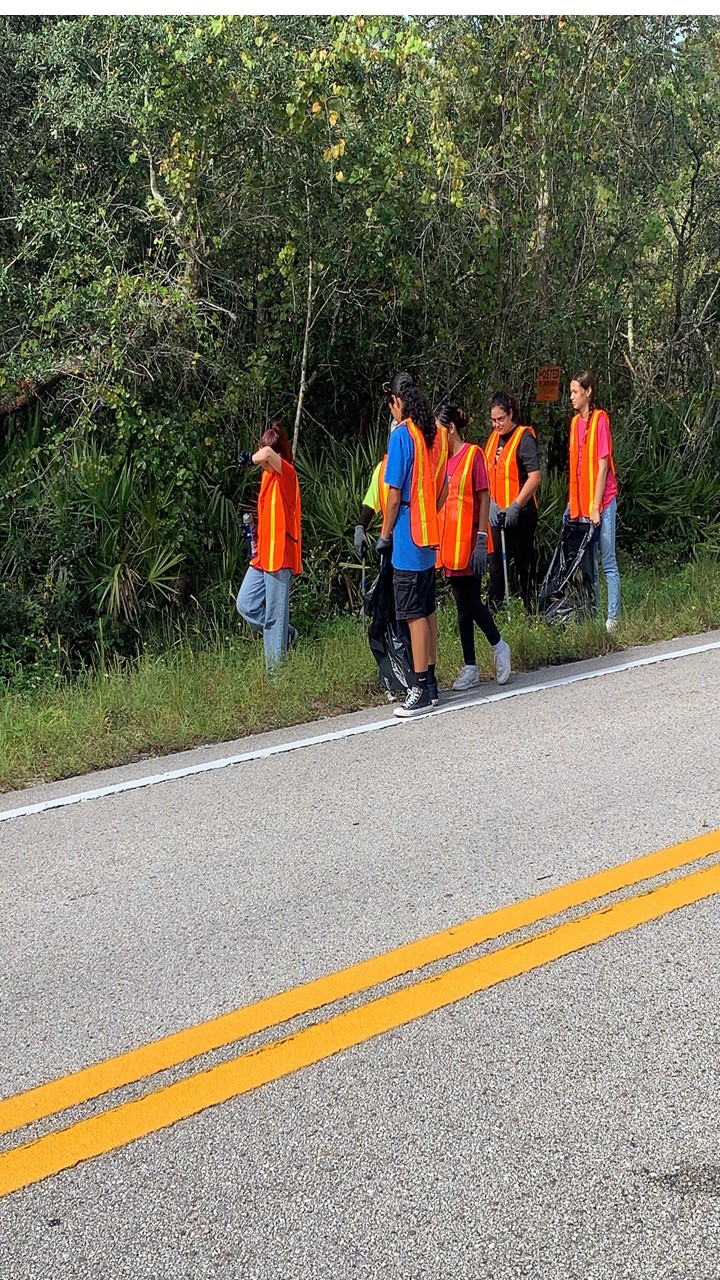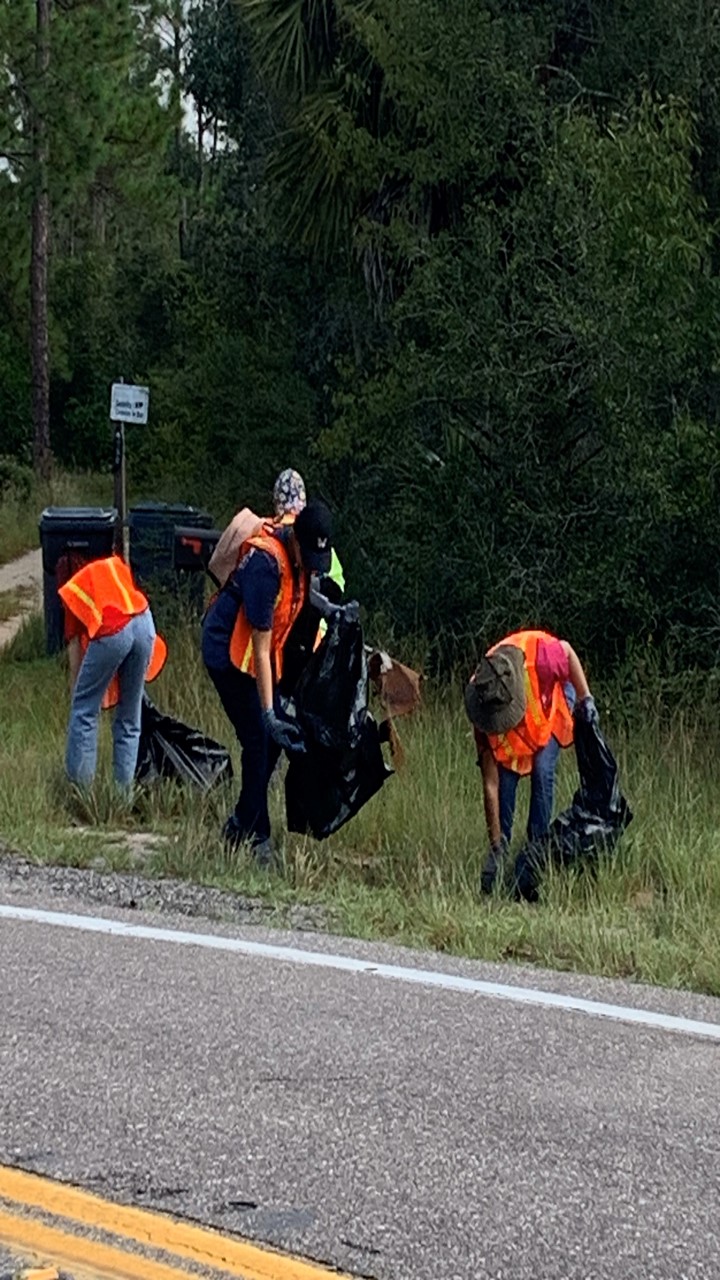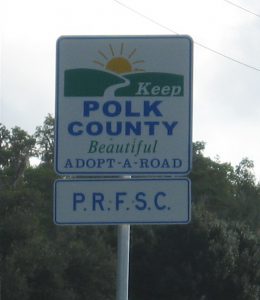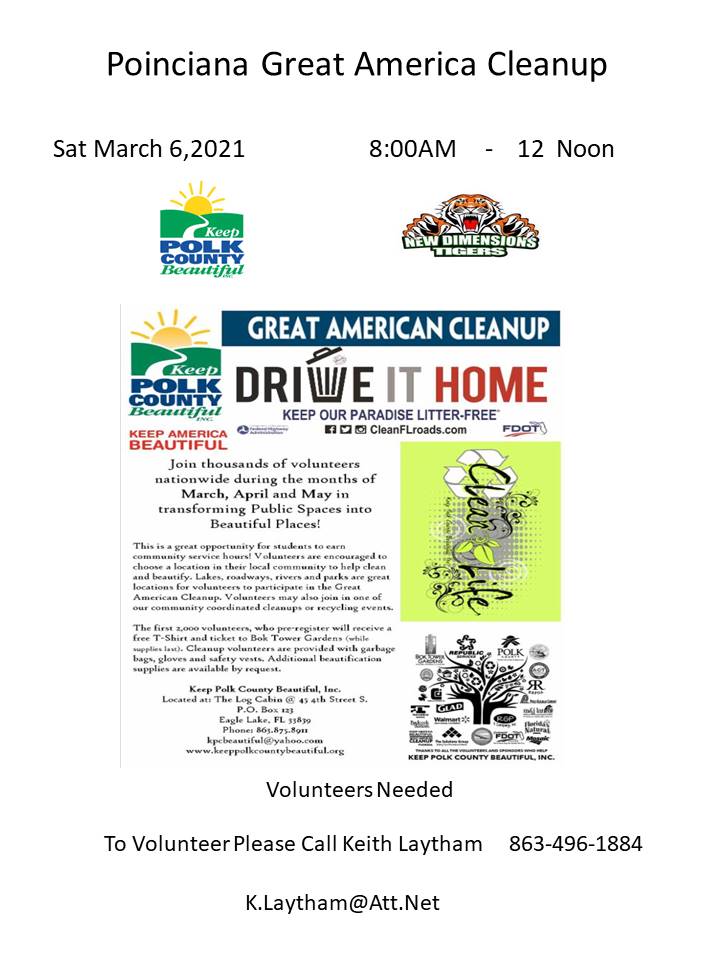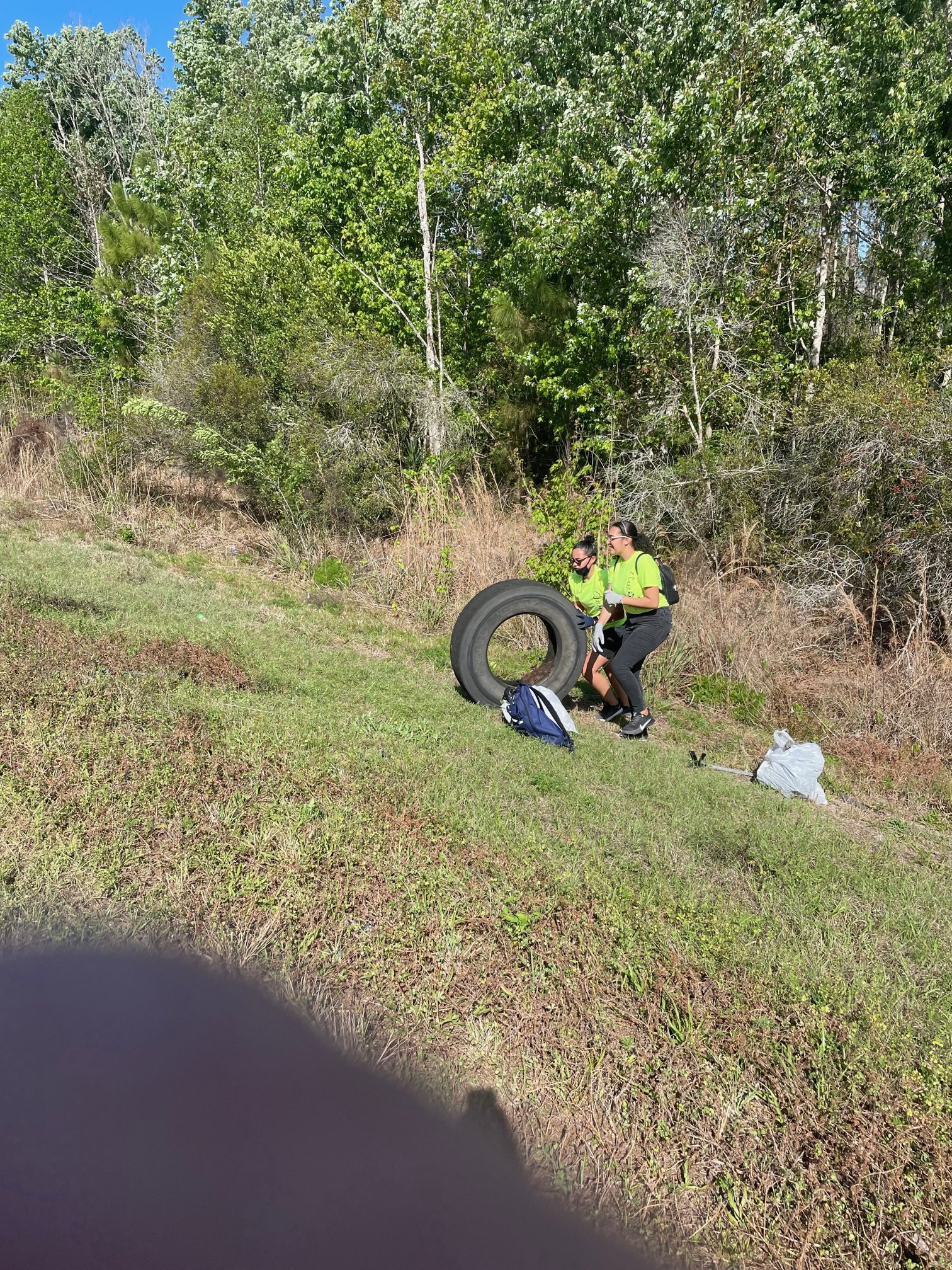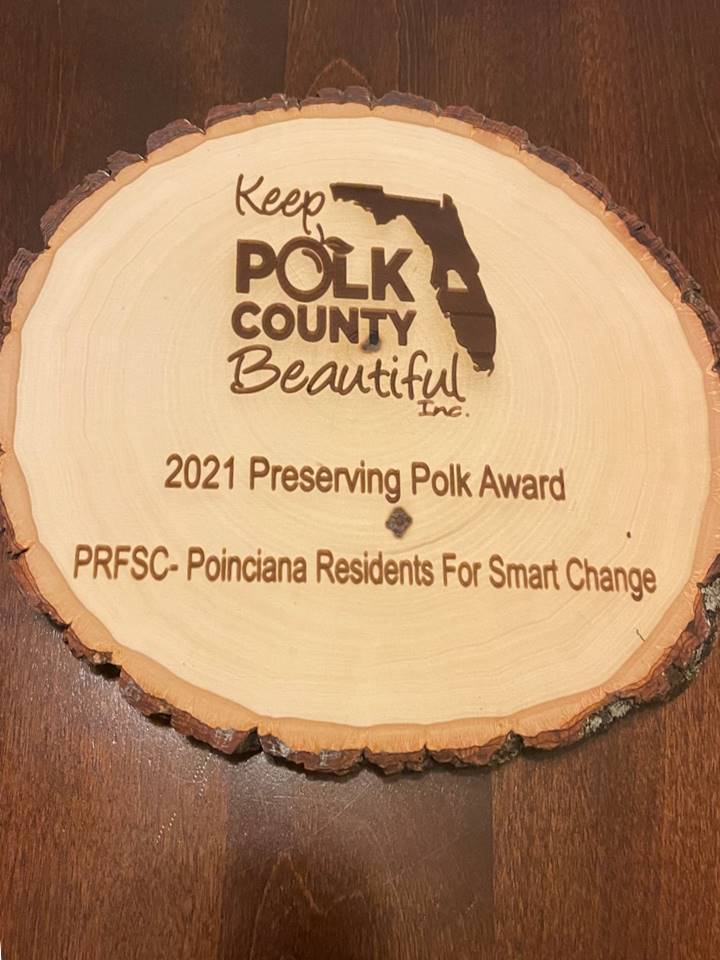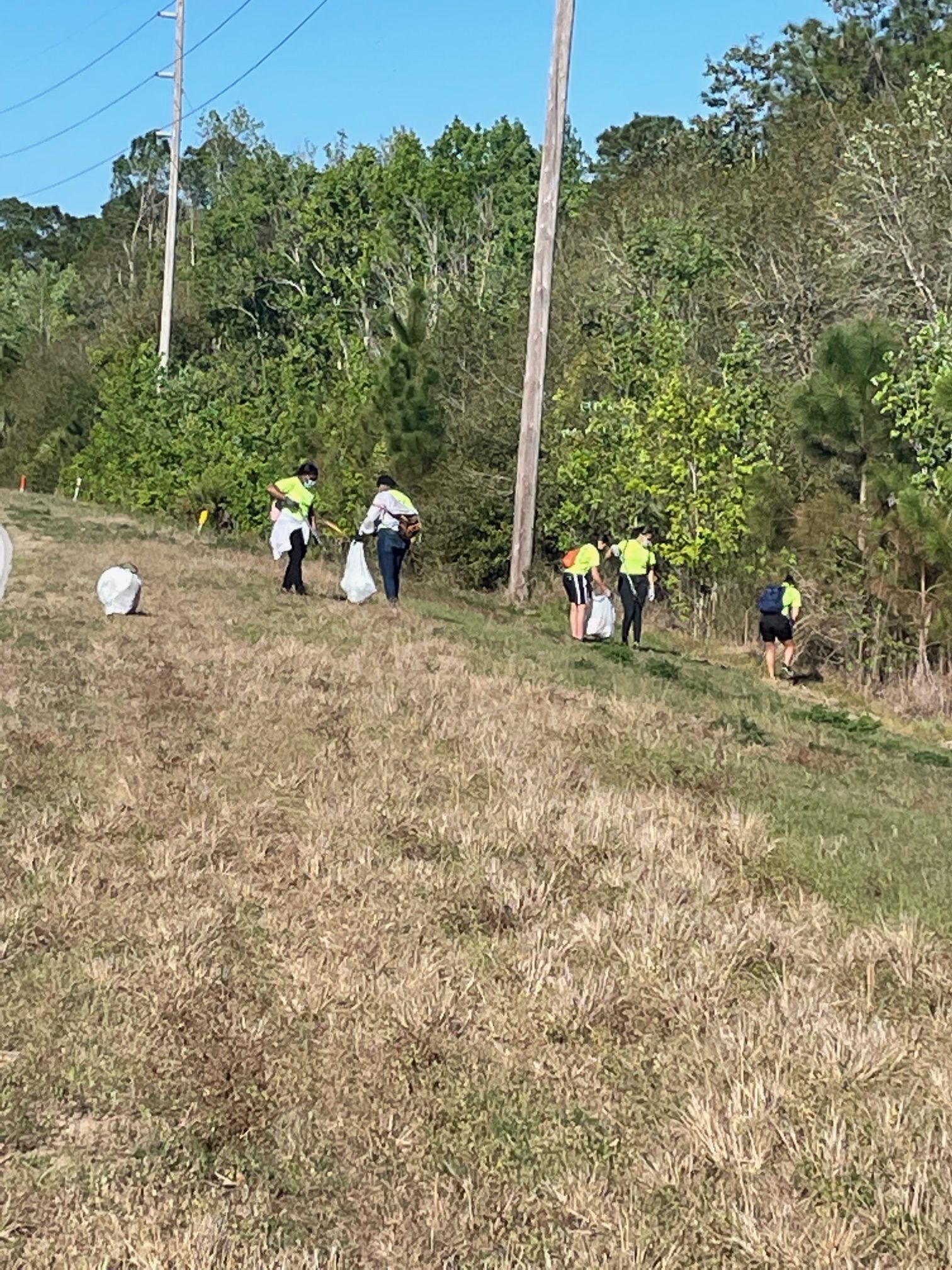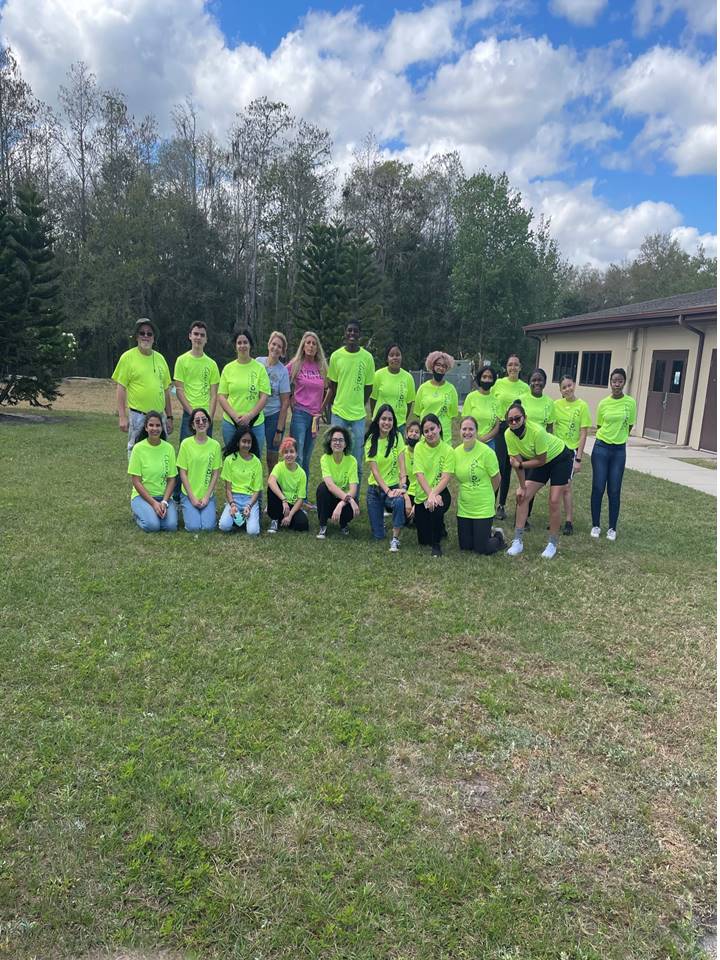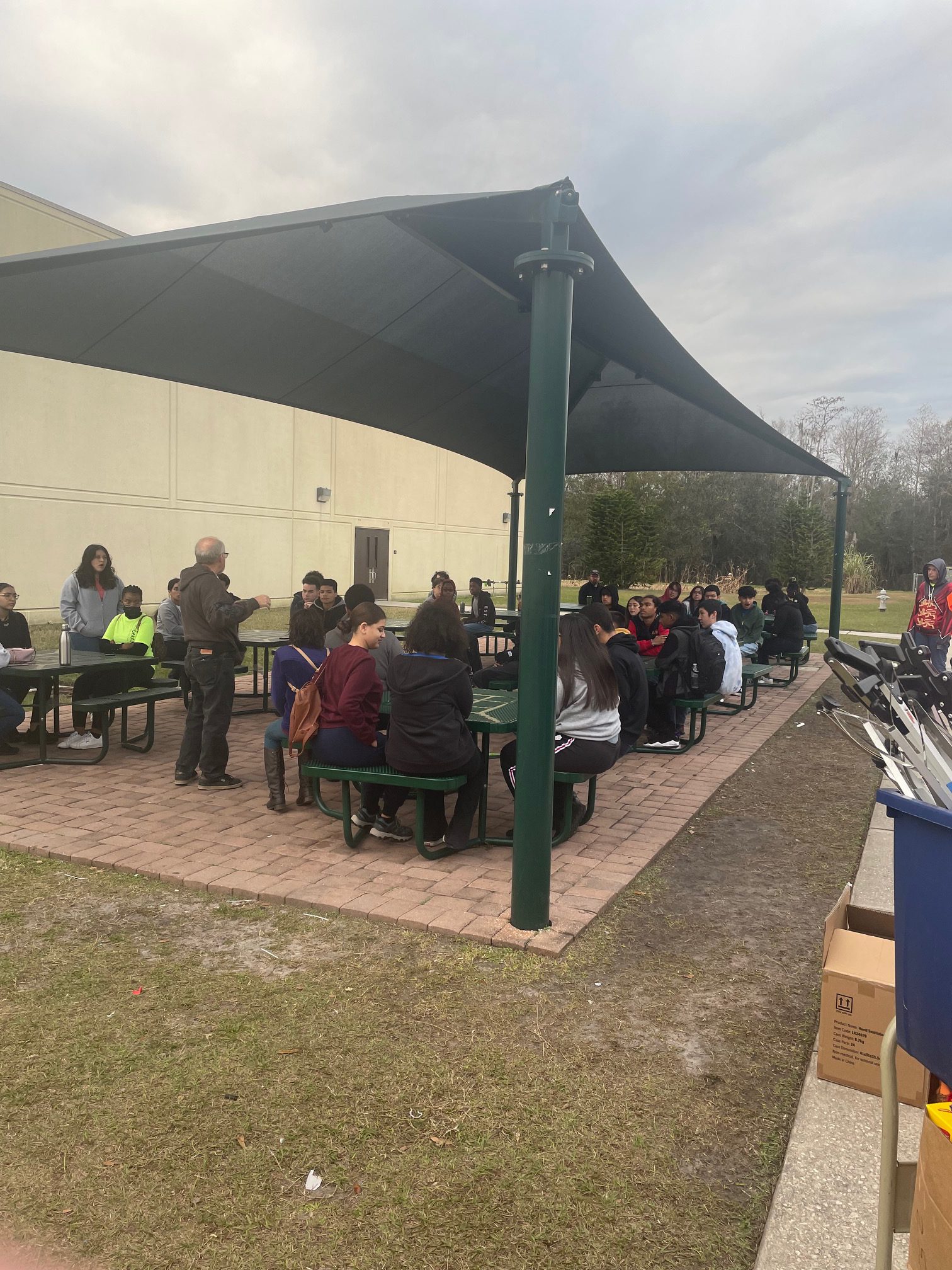 PRFSC wants to thank all the kids and adult volunteers from the community that help make these cleanups happen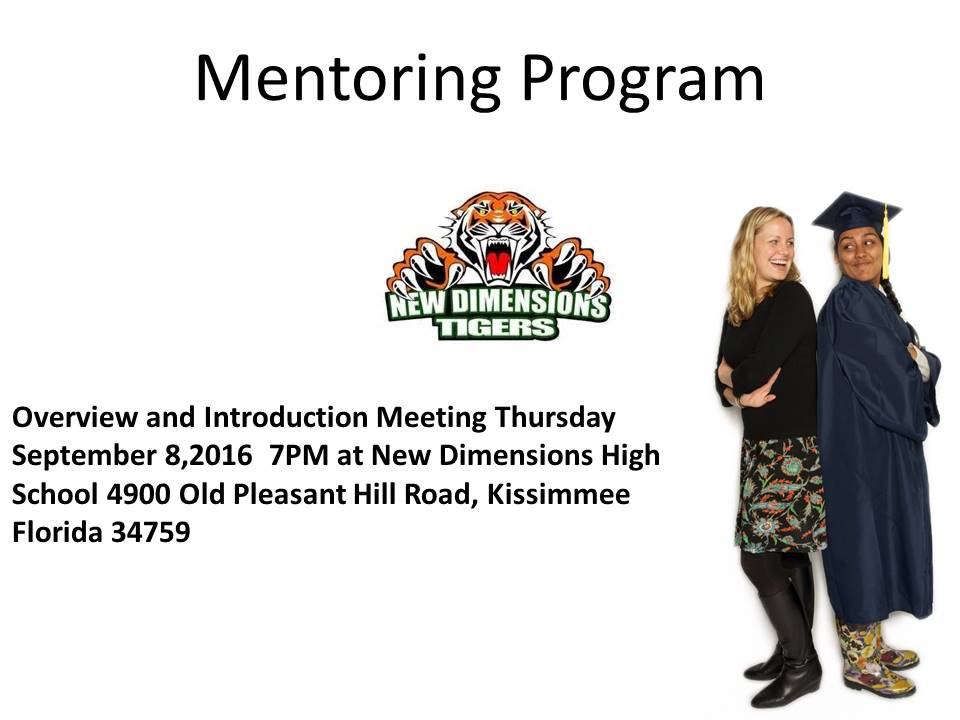 New Dimensions High School is looking for adult volunteers to serve as mentors for kids. Mentors get to work with selected high school kids to offer guidance for navigating the challenges of being a high school age teenager and positioning themselves for careers or college while navigating through high school.
For adults who have ' been there and done that' this is an opportuntity to share what you have learned in life with a kids faced with many of the challenges that you faced as a teenager,
If interested please contact Keith Laytham ( k.laytham@att.net ) to learn more about the opportunity?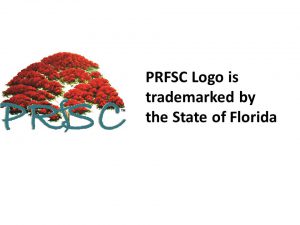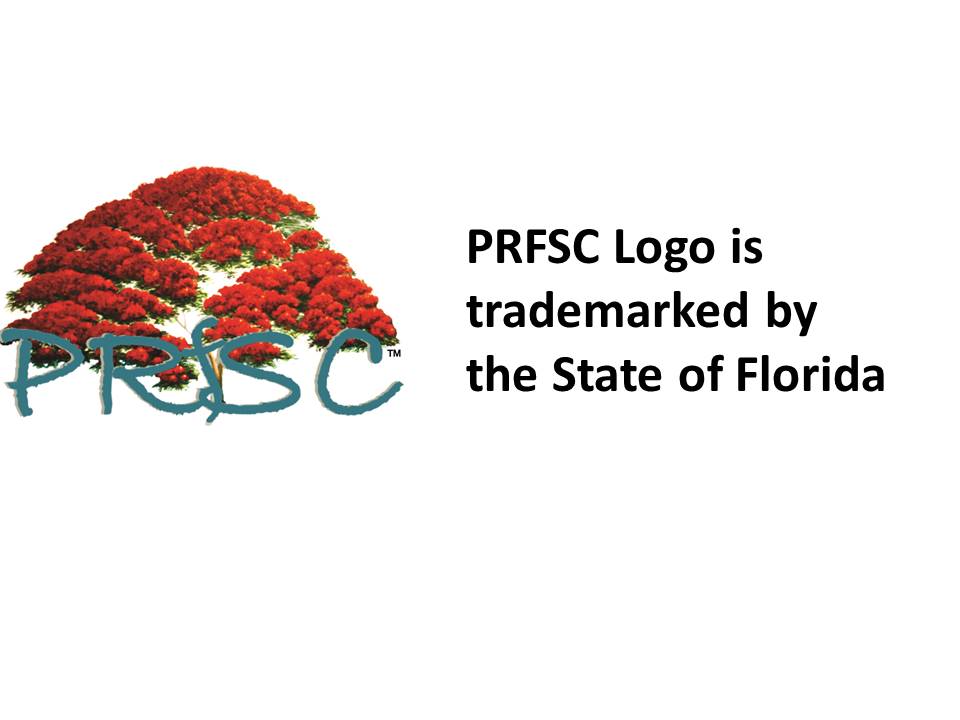 This web site last updated Nov 23,2023